Van Marwijk: I'm sick of this!
October 12th, 2011 | by: Jan |

Comments(35)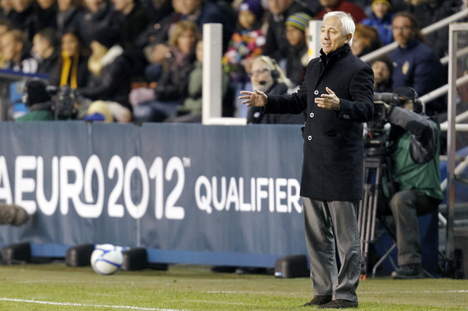 Bert van Marwijk was livid. He wants the team to win every game. Winning needs to be second nature. Every match is important. Losing against a better opponent is ok. Losing against a weaker opponent when you dominated the game and had more possession is a big NONO.
"We dominated, we played as if we played at home but we lost concentration three times and all these times an opponent like Sweden can pounce. Unbelievable how we gave it away. I am not happy."
He quickly got his composure back. "I'm happy for Sweden of course. They qualified and that's all good, but we shouldn't lose these games. It's a big lesson for us. Against weaker opponents, we can lose if we don't focus. Three moments of sleepwalking and you lose."
In the first minute, Bruma had to use his luck already when a cross in deflected from his head not to the side of the pitch but right in goalie Vorm's hands.
In the 14th minute, Bruma made a foul which allowed Sweden their first goal. There was not much in it, in my view, but the Turkish ref ( not the best man on the pitch) gave the free kick and Sweden scored a tremendous goal. Nothing Vorm could do.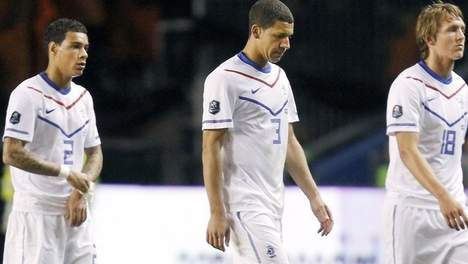 Holland got things settled through Hunter and Kuyt. Huntelaar's goal was a defensive error as well but also a wonderful cross from Erik Pieters who keeps on impressing.
Kuyt's goal came after a wonderful chip over the top by Van der Vaart and a one time attempt by Van Persie. He deserved that ball to go in, but Isaksson blocked. Kuyt responded quicker than anyone, as ever, and made it 1-2.
Within the minute, however, Sweden came back. Too many Oranje players were still celebrating in the head, allowing Elmander to penetrate deep into the box. Bad luck resulted in the ball hitting Mathijsen's hand and the ref had to give a penalty. The hand ball was tough luck, but the fact that Sweden was allowed to attack so quickly after Kuyt's goal was a typical example of not being switched on.
Only three minutes later, when Sweden had a throw in, Elmander escaped from Mathijsen and was allowed to cross the ball in the box to wreak havoc in our defense. Van Bommel couldn't clear the ball and Toivonen scored the winner for Sweden.
Bruma told the media after the game that he didn't not commit a foul on the Swede in the first half, and I tend to believe him. Mathijsen however, didn't want to hear about his lacklustre performance and was grumpy when the media asked him about his role. "What? Is it my turn now, eh?", was his response.
Skipper van Bommel was more realistic. "This is how you can suddenly lose against a weaker opponent at the European Championship. Not good. We did dominate but on the other hand, we did not get a lot of real chances against them. Neither did they, but they scored them all. The Bruma foul was a bit of a cheap goal, but the guy hit the ball well. The penalty was just and the third goal was simply bad defending. We shouldn't have lost this one, but we did. Congrats to Sweden."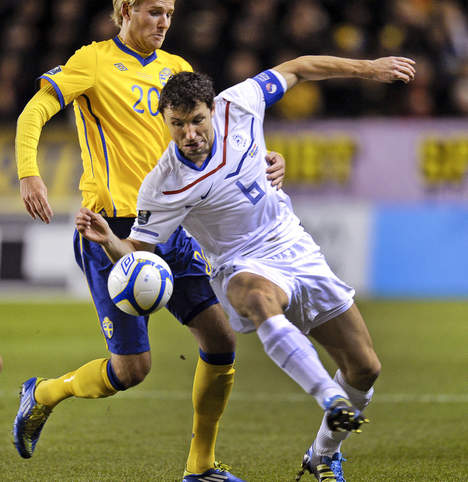 Subscribe

Netherlands World Cup Blog RSS Feed

Share
Comments are closed