The World Cup has started and all I think about is….
June 12th, 2010 | by: Jan |

Comments(26)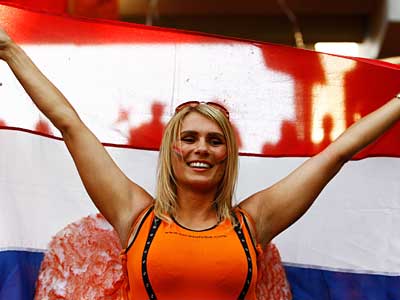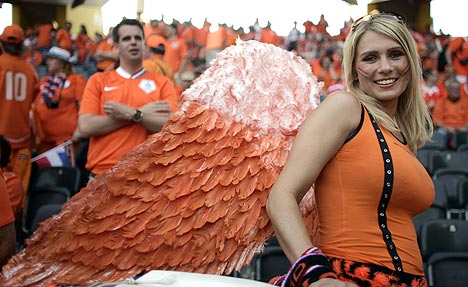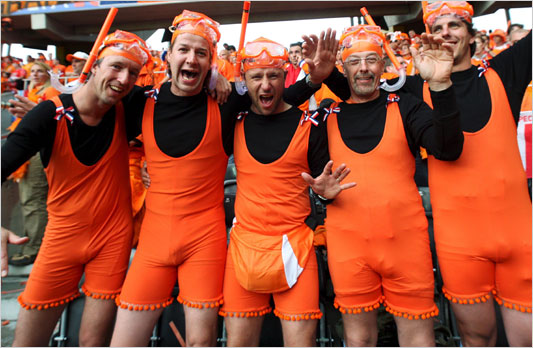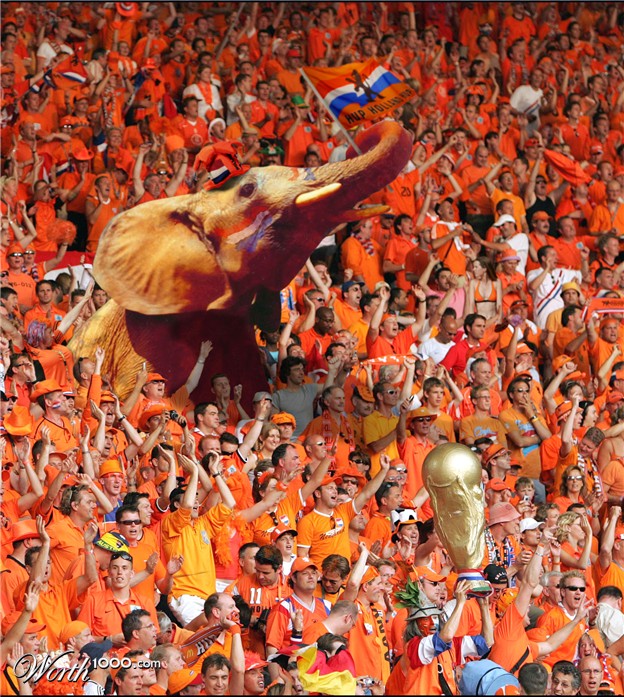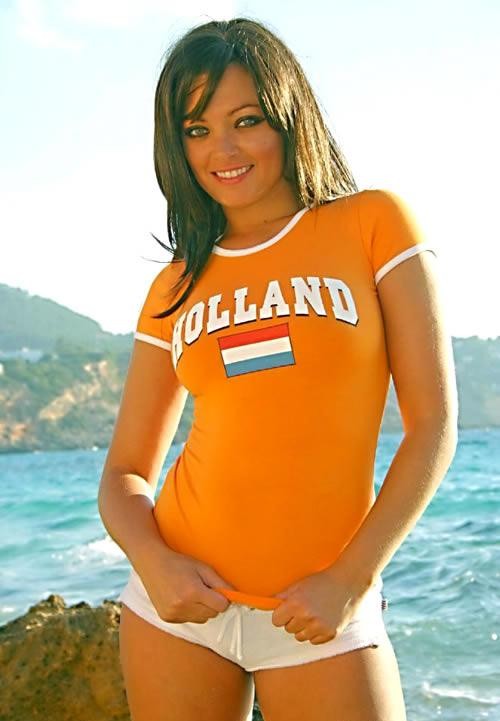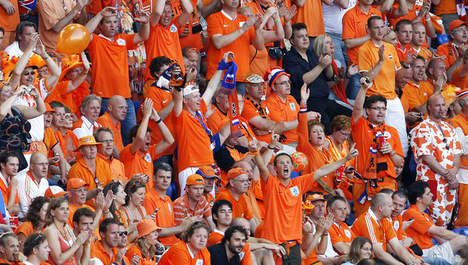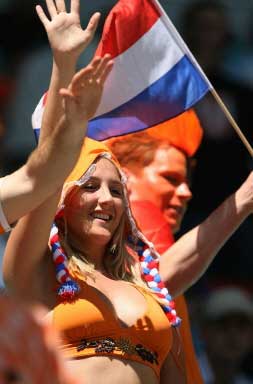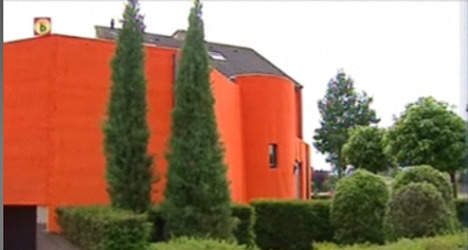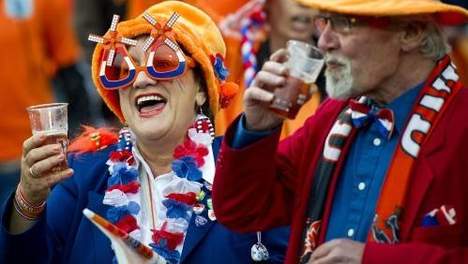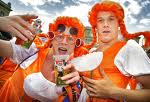 Subscribe

Netherlands World Cup Blog RSS Feed

Share
Comments

Saw the match SA Vs Mexico…Mexico clearly lacked cutting edge to finish the chances,Dos santos was the only threat,they are struggling to find the net.SA was brilliant in counters,i expected a 2-1 victory for mexico,but what to do…the total match was of low quality..Both will not make it in to the second round thats for sure………
Tough france VS Uruguay was 0-0,both teams Played better football than SA and Mexico,sure that France,uruguay…will go through………
Posted from
India

Sorry for the double comment but this thread was much more suited for my comment (and now I can put my edits in). I won't cross post again if I can avoid it, little mistake there, forgot about this thread:
Suarez and Forlan should work on their teamchemistry. I see some people here blaming Suarez for having a bad game. I don't agree, he played as usual, he's not Torres, Villa or vPersie, he'll never be like them. Suarez does what Suarez does best, which is a bit of a smaller more agile and technical version of Kuyt, more comparible wth Olic actually (I'm talking mainly about their workrate and attitude towards going for hopeless balls).
I think it's wrong to give credit to Forlan and then complain about Suarez. It was Forlan who was being just a bit too selfish stealing the show and by doing so missed a HUGE opportunity to get an assist on Suarez and he missed a huge chance at the end. I don't rate Forlan's performance much higher than Suarez and if he remains selfish Uruguay will be in trouble. They need to start cooperating a little better up front. That Suarez/Forlan combo should work if they can work together the way Villa and Torres always work together.
Suarez missed a possible pass as well, allthough in that situation it was also justified to go for it himself (when he was in the box almost playing the ball through someone's legs).
Anyway, regarding the other game, I just can't accept S.A. getting out of this group alive. No matter how convincing the goals look… (some of you may remember my scepticism regarding some football results, regardless of referee behaviour, there are other better and more subtle ways to fix a match), but I AM glad the goal looked so convincingly. At least if they progress now they will have done it with some good football so they sort of deserve it then anyway (if they can keep up scoring like that). But Uruguay should still be able to beat them next game, somehow I get a feeling that won't be the case though.
I'm still hoping for Uruguay and Mexico to progress out of this group, everything is still possible. I think the first game was much more interesting to watch because that game at least got going. The other game I really felt Uruguay was happy with the draw, they didn't want to take any risks against France, pretty boring match cause the French waited very long before they started to take some risks as well.
Impressed by:
- the S.A. goalscorer with the difficult name (I'd have to look that up again, or he just has to score another
)
- Dos Santos (or I guess they call him Gio as well, good sign for our Gio?)
- Orange radar alert: orange football shoes, fantastic!
Posted from
Netherlands

So that makes:
- Orange soil and orange natives (Kalahari desert in S.Africa)
- Orange seats in the stadium for the final and our first game (Johannesburg, SC)
- Orange footballshoes for most of the players so far
Anything else I missed? (fangear and shirts don't count, only things that are not directly associated with Oranje)
Posted from
Netherlands

@Sol it is hard to belive that SA and Mexico will get through..Uruguay plays better(infact solid not in terms of fluid) football than Mexico,they are very tough team to beat…France didnt scored but ,i think maluda will start from next matches,so it will have an impact and they will win one game at least,i can see them going to the second round,
Uruguay will beat SAs for sure and they will beat Mexico too,so it will be
France-7
Uruguay-7
South africa-1?
Mexico—1?
Mexico diffence seems pretty fragile,they will pay the penalty for that,unless they striker scores one goal more than the opponent.
France and Uruguay are diffencivly solid and both have excellent goal keepers,which is going to be the decisive factor.
Posted from
India

I wouldn't write off Mexico quite yet. If they had a striker that understood the object is to score goals and not waste chances, they should effectively have put the game away after the first 35 minutes.

Anyone know the starting 11?
Afellay must start against Denmark. The big four are great but if we can read anything into Ghana's game it should be:
a) the link that he provides to big 3-4
b) the defensive duties he provides.
Both of these qualities would become critical when the dutch play against real teams that are determined to cut the supply line to the front, counter attack swiftly.
Van Marwijk has to make up his mind.
Kyut,Van Dar Haart or Afellay. The reason this is important is that whoever gets chosen needs to have all the minutes they can get to build some confidence. Half/half won't do it.

Bendtner watch update:
he didn't train Friday. According to his father, he is very depressed and there is a possibility he might even miss the rest of the group games with his hamstring.
In addition to Morten Olsen's earlier comments, that means he is very unlikely to play at all on Monday which means the Danes will play with Tomasson up front which I am sure Mathijesen and Heitinga will be quite pleased about.

@Deckard: Can't you ever stop being abusive. I think you got a huge problem… has to do with low life upbringing, seems.
Posted from
India

the world cup has started and all i think of is….. massivveeee BOOBS!!

Deckard: How sad is your life mate? Do you sit behind your screen all day waiting for opportunities to mock people? How old are you, 12?
Stop trolling, stop being a jerk and stop treating the blog like it's your own little bag-out session; it's not that difficult.
Posted from
Australia

And yes, i do realise that my response is likely to add fuel to the fire, and maybe I posted without enough thought, but how can this guy not be banned? He's constantly mocking people, and i'm pretty certain that calling someone a 'curry' is classified as a racist slur.
Posted from
Australia

Line up was already announced yesterday. VdV in thats only change from the usual team.
Robben in SA now.
Posted from
Singapore

I'm pretty sure he was already banned… not sure why/how he's still posting here…

Alright, I'm ready for day 2! Wins for S. Korea, Argentina and England, that's my prediction.
Also, I agree with Finn that you shouldn't write off Mexico yet. They could have easily won it if they had finished a few of their early chances. Second, the rest of the group isn't that impressive either, so they don't have a lot of really difficult competition.

MMMMMMMMMMMMMMMMMMMMMMMMMMMMMMMMMM OranjeAngel!!!!!!!!!!!!

Deckard –
Didn't wash yourself before emerging from the gutters?

nice photos jan, best fans ever

Sorry dudes, Dickhard is supposed to be out but the Blog Gods are slow to respond what with the global community looking at our posts…

I WISH FOR THE NETHERLANDS ONLY CUP, NOTHING LESS!!!!!!!!!!!!!

quote about Affelay: "if we can read anything into Ghana's game it should be:
a) the link that he provides to big 3-4
b) the defensive duties he provides."
******
c) the finishing chances he keeps missing
d) the inaccuracy in his linkups
e) the ineffectivity of his type of high curved long pass coming in from the leftwing against a decent tall defence as opposed to a his high pass coming in from the rightwing against a below average short defence (Ghana vs Mexico)
f) sometimes turning the wrong way or overlooking an opening
I'm tired of people overrating Affelay because of 1 average assist in an average game against a below average opponent. But that was the Mexico game, not even the Ghana game. In the Ghana game he was much worse.
The biggest mistake BVM can make this tournament is substituting Schaars and/or Affelay ahead of, or instead of VDV and Elia. If you bring Affelay, at the very least, take of Kuyt, not VDV. But ALWAYS try Elia first, find a way somehow (in our particular case right now, he either has to play on the rightwing, or you switch VDV to the rightwing). Another more obvious option would be to take of 1 def.midf. so that he can play leftwing, VDV nr.10, Sneijder dropping back, a lá v.Hooijdonks comments in "Studio Sportzomer".
Posted from
Netherlands

That way Kuyt also stays on the field for his *uhum* 'finishing' abilities/help in the box.
Posted from
Netherlands

Sol,
I am looking forward to having this discussion in few weeks.
Half measures just don't do much. I want Bert to stick with one of the guys so that the gets enough minutes to be effective. Without a major contribution from Afellay the dutch are going nowhere.
We will just have to wait and see.

I have to add that I may be extremely critical about Affelay (I'm like that, always looking for possible improvement). Yet I still rate him as having more potential than Schaars. So I'd rather see Affelay before I see Schaars. I do have some hope for Affelay, but he still needs some sizable steps to get up to WC-winning level.
Posted from
Netherlands

affelay is best who has ability to make dutch dram

I've just found the website, and i have to say Holland has
prettiest fans at the world cup…
Posted from
Brazil
Comments are closed