Ruud Gullit remembers 1988
April 23rd, 2012 | by: Jan |

Comments(188)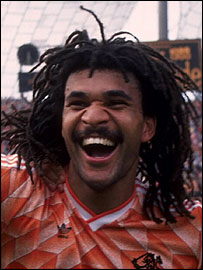 Ruud Gullit may not have been the shit hot coach he hoped to be and somewhat disappeared from view, but he was the skipper in 1988's Champion team and one of Holland's greats.
Looking forward to the Euro 2012, here's a cool little piece on memories…
It wasn't Ruud Gullit's tournament. The former Haarlem and Feyenoord man had just carried AC Milan on his young shoulders and the Euro in Germany was just one series of games too many. The other Milanesi, Marco van Basten, would grow out to become the nation's hero – being rested as a result of injuries – but skipper Gullit was able to put his mark on the finals.
It was the 32nd minute and the USSR defended a corner. Erwin Koeman brought the loose ball back into the box. Marco van Basten had to stretch his neck to flick the ball on and an orange flash burst through the wall of white jerseys. This was the moment Gullit had waited for. He jumped and with all his might rammed his famous dreadlocks to the ball and drove the leather past Rinat Dasajev with tremendous power.
Marco van Basten would score "that" volley ( the perfect example of a world class goal you never forget, even if you have seen it only once) and Hans van Breukelen would stop that Belanov. Ruud Gullit is the first player to move forward to collect the cup.
"It's so weird. It was like you are in a movie but you're not really part of it. Like in your dreams. You can see it al happening but it seems not real. You feel the cup, you lift it up and you know it's all real but you do wonder….is this happening? And it's as if you are all alone there… There are so many things I can't remember… Things I saw back on tv and couldn't remember doing…"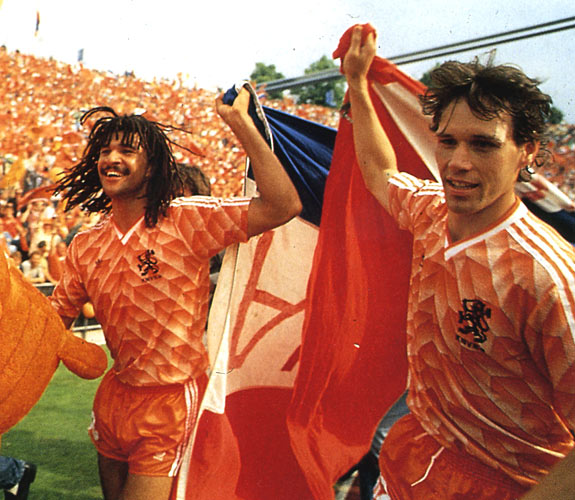 This may also have to do with the huge party the Dutch threw afterwards. The win over West Germany was celebrated as if Holland had just won the World Cup ( and the players participated in that little party as well) but with the actual cup in Dutch hands, the nation went wild. And it was quite a contrast with the first game of the tournament, two weeks earlier. Against the same Soviet Union. Holland lost that game, 1-0, and that was the catalyst for Michels to change from a 4-3-3 to a 4-4-2 system.
Gullit now: "You know the weird thing? That first game was actually our best game of the tournament. We owned the Soviets in that match. Dominated totally but couldn't score. They had one counter and that did us in. But Michels felt our 4-3-3 was too vulnerable. He wanted more security. And I guess he was right."
Oranje had to win all remaining games to win the cup, but not a lot of people expected Holland to do so. The Dutch weren't in any of the big tournaments since 1980 and were not on the radar. Cruyff's Ajax did win a European Cup in 1987 and the Milan Three made a name for themselves, while Guus Hiddink won the European Cup with PSV ( a number of big name Oranje players in that team, like Vanenburg, Koeman, Van Breukelen and Kieft) but the way PSV won the cup wasn't very impressive. And although Gullit was a huge star in Italy, Marco van Basten was seen as a bit of a disappointment.
Gullit: "I had a massive season with AC Milan. Very stressful for the body. The whole move from relaxed Holland to intense Italy took its toll and I was really tired. The expectations were high. The fans thought I'd take Oranje by the hand and lead them to glory but my legs ached. But Marco was in sensational form and he was fresh. I simply played all the balls to him. I played two to him against England and he scored them, haha."
Michels had it right. The move from 4-3-3 to 4-4-2 and the addition of San Marco. More control in midfield and a bit more space for Gullit and Van Basten to exploit. The Ireland game, however, was almost a disaster. The ugly duckling at the tournament made it very hard for Holland and it took a late miscued header by Kieft (in off side position?) to secure the three points.
Ruud Gullit: "West Germany was the next opponent and I remember feeling the wave of anticipation moving through my body. We never played against them in official terms since the 1970s and we all were kids watching the 1974 finals so we had these feelings of revenge and justice… I didn't like that game. I didn't get any space. Uli Borowka was my direct opponent and I don't think he touched the ball during the game, but neither did I… Our midfield played a heroic game. Vanenburg and Wouters were immense. Marco had his moments too, I believe."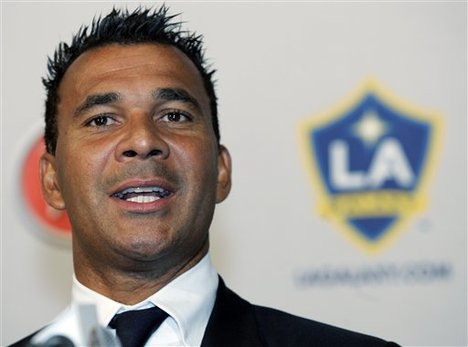 Gulliman today….
Marco van Basten scored the winner on a sharp Wouters pass, only minutes before time and the Dutch legion went berserk in the Hamburg Vereinstadium. Yours truly was part of the celebrations and was able to get himself into the players' hotel to party hardy with the squad.
Gullit remembers it well. "This victory was special for us. We played the hosts, they were considered better than us and we won, got our spot in the finals. Some sort of revenge, as I said, and when we heard the news of the immense festivities in Holland we got even more euphoric. So I organised a party, a disco-party. Then and there. Everyone was welcome. We had the federation people there, players' wives, media, even supporters came in. All good. This was unheard of but we didn't care. We even went to see Whitney Houston in concert the day before the finals. Michels didn't like it one bit but he didn't stop us. And when we got back in the hotel, I said: guys, we had our party, we saw Whitney Houston….now we'll do the business. We have a finals to play tomorrow and we'll go home with that trophy. And that was it."
Michels was known as the General and a stern one as well, but he allowed a lot. The former Chelsea coach: "I asked him that later. After the tournament, I said: you were seen as very strict. Why did you allow us all this? And he said: Because you guys handled it well. You were all very professional. I didn't have to act… But, he did treat us all as juniors in tactical sense. I was tired, as I said, so he forbade me to take any free kicks. He said: Gullit lacks the power, Koeman takes the set pieces. So I rested well and had so many massages… Before the finals he came up to me and said: if there's a free kick you fancy, it's yours. You are the skipper. And before I scored the first goal in the finals, I did have a free kick I took. And not bad either. I felt good."
It was only fitting that Marco van Basten would surpass Gullit in the finals with his wondergoal. "Bassie… If he had to do this 1000 times again, he'd never hit the target, haha. But it was that kind of game. We willed ourselves the winner. I knew Breuk would stop that penalty too. It was our match. We played well, although they countered very good… They had a good team, the Russians. It was a tense midfield struggle and Rijkaard was the man of the match in my memory. But things went well. And not much later, I could accept the trophy. But I can't remember a thing. What I do remember, is being in the cockpit of the plane home. And the pilot said: we'll fly over Eindhoven and salute the city by "waving" with the wings, as a celebration. And he did! And we were looking at eachother saying: "Mate…put this plane down safely and let us celebrate on the ground, hahahaha"…"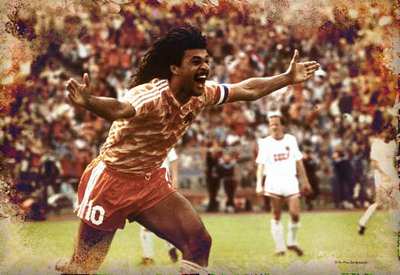 Subscribe

Netherlands World Cup Blog RSS Feed

Share
Comments

I value the blog.Thanks Again. Much obliged.

Very neat blog.Thanks Again. Much obliged.

Very informative blog.Thanks Again. Much obliged.

I really enjoy the post.Really looking forward to read more. Really Great.

Great, thanks for sharing this article post.Really looking forward to read more. Great.

Enjoyed every bit of your blog post.Much thanks again. Great.

I think this is a real great article post.Much thanks again. Really Cool.

Great blog post.Really thank you! Much obliged.

Enjoyed every bit of your article. Want more.

I really liked your article.Much thanks again. Great.

I truly appreciate this article post.Much thanks again. Really Great.

Im obliged for the blog post. Great.

Appreciate you sharing, great article.Really looking forward to read more. Really Great.

Looking forward to reading more. Great post. Want more.

I loved your article.Really looking forward to read more.

This is one awesome article post.Thanks Again. Will read on…

Thanks again for the article post.Really looking forward to read more. Great.

Interesting article. Thanks for the opinion.

Thanks again for the blog.Really looking forward to read more. Will read on…

Very neat blog.Really looking forward to read more. Will read on…

Very amusing thoughts, well told, everything is in its place:D

I think this is a real great blog.Thanks Again. Will read on…

I really enjoy the blog article.Much thanks again. Want more.

Looking forward to reading more. Great blog article.Much thanks again.

Major thankies for the post.Really looking forward to read more. Fantastic.
Comments are closed