PSV, a topclub in decay
May 31st, 2011 | by: Jan |

Comments(48)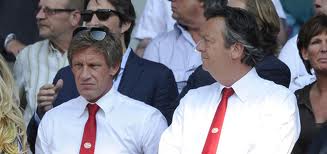 Marcel Brands and Tiny Sanders
I had written this post and was ready to pull the trigger but than this news broke. PSV forgot to extend the option with Jonathan Reis – PSV's biggest prospect- before May 1 so now the Brazilian is free to go somewhere else. PSV forgets those things. As they did before with Ruud van Nistelrooy's Champions League registration years back and I remember a number of these fukc-ups before.
At the end of the last game of PSV's 2010-2011 season, it's clear that football isn't "just a game" anymore. The faces of the PSV board looked grim. Depressed. Angry. Disgusted. Concerned.
PSV is in survival mode. It wasn't able to make another run for the title and on the last day it failed to secure CL football. The fans are complaining for months about the atrocious quality of football and PSV has to sell it's favorite sons every season. And recently, every winter window, throwing away the title chances ( last season Lazovic, this season Afellay).
PSV is done with investing and it's currently cutting. And with cost cutting, distrust, anxiety and fear come in.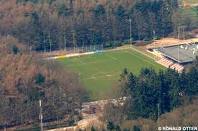 PSV's Herdgang trainings complex
Nordin Amrabat articulates it. The winger was sold to Kayserispor in the winter break. "I actually didn't really want to go. But PSV was adamant that I thought about it. PSV claimed that they couldn't loan me out because they needed to buy a replacement. When I decided to go, they seemed happy and they never got a replacement in."
The Turks only payed 1 mio euro. PSV couldn't afford to let that money go. That's how bad it is in Eindhoven!
This season, the infamous reorganisation buro McKinsey is walking around on the Herdgang. Every employee, incl Rutten but excl the players, are being interviewed.
One of the main issues, apart from cost savings and cash and all that, is that there is huge animosity between the different departments. The technical staff is highly critical on the commercial department. Where are the deals? Where is the money? The key training ground at De Herdgang wouldn't be fit for a third rate Portuguese amateur team to train on, for instance.
Guests from other clubs who come and watch PSV work anxiously ask where the training pitch is for the first team? To here: this is it.
The players complain constantly and are cynical about the state of play their club is in.
The commercial department and admin is not happy with scouting. Who signed Ibrahim and goalie Sinouh for instance. Nigerian Ibrahim doesn't play and Sinouh is a bench warmer at FC Utrecht ( on loan). "But the scouts do drive around in expensive Mercedes Benzes."
There is distance between the ranks and general manager Tiny Sanders has never even been spotted at the youth complex. The youth coaches don't know what the man looks like!
PSV carries a loss of 17.5 mio over 2009-2010 and the measures to counter this are typical football club measures: parents need to wash the jerseys, instead of the club, the E and F juniors will be merged, no more food for the talents, take your sandwich from home. Parents need to pay for the physio now, etc etc.
Last year August, Ibi Afellay caught a glimpse of the new business mentality at PSV. The German HSV coach had called PSV and asked for a price-tag on Afellay. The current Barca player immediately informed his management that he wasn't interested in HSV. On the last day of the transfer window, some manager at PSV called Afellay to almost plead to him to reconsider.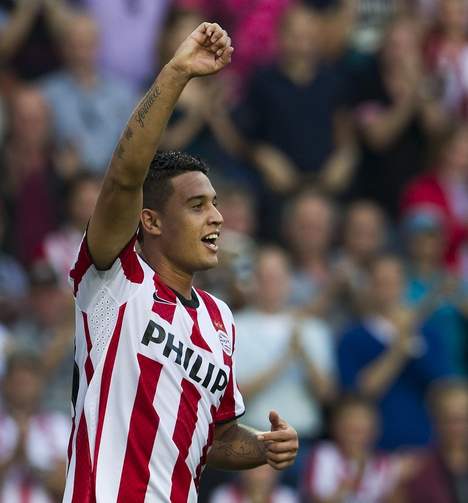 Jonathan Reis
Not much later, PSV management told the first team players that they weren't supposed to exchange jerseys with European opponents (!!). They had to pay the price for the jersey themselves if they still did so. ( WHAT THE FUKC?).
Another measure: trimming down the hotel budget. When PSV played Lille in the Europa League they changed the 4-star hotel into a 3 star hotel. The next day the savings of this went straight to the physios who had to make extra hours to work the backs of the players. The beds and mattrasses in the 3-star hotel were atrocious.
Tiny Sanders is PSV's leader right now and although he seems to be doing the right thing ( getting Philips to accept a second major sponsor for instance) he doesn't want to be the public figure head and doesn't seem to be the charismatic father of the club, like Van Raaij was or Guus Hiddink could be.
Strong headwinds for PSV, in other words, which seems to be in decay. This can only be stopped by results. Although good results in the Europa League might not be enough. While Feyenoord slowly climbs out of the hole PSV is now falling in, and Ajax is strengthening itself on the back of JC ( and the title) it begs the question if we'll see PSV ending up on the fifth position in the Eredivisie soon, maybe also having to let clubs like Twente and AZ take their right of way….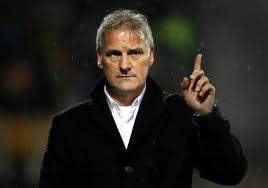 Brother Rutten in a DaVinci-esque pic letting us know in who he trusts

Now, technical director Marcel Brands is cleaning out the squad. Brands is looking for commitment, passion and scoring abilities. Two attackers, one midfielder, that is the minimum wishlist of the former AZ manager. Who stays and who can go.
Keepers
ANDREAS ISAKSSON (doubt)
The Swedish Internation is not the goalie Rutten likes to see. Great reflexes but vulnerable with crosses and weak with his feet. Brands will find a competitor for the lanky Swede.
CASSIO RAMOS (doubt)
The Brazilian second goalie was never a threat to Isaksson. PSV likes to off load Ramos but which club would want him?
JEROEN ZOET (allowed to go)
Talented goalie who's got a spot in Young Oranje. Brands wants him to be hired out so he can gain some experience.
KHALID SINOUH (stays)
Sinouh will return to PSV as second or third goalie. Important for the group, experienced and knows his place.
Defense
STANISLAV MANOLEV (doubt)
Ridiculed and laughed at, but a player with passion and commitment. A somewhat rough diamond, with wild rushes along the byline. International coaches might see something in him and might sign him.
MARCELO (stays)
Wasn't too successful in this first season but is a regular. He's got heaps of energy but weak in possession. Needs to work on his kicking. Will stay.
WILFRED BOUMA (stays)
Started well when he returned but it struggling with his physical body. Said no to Oranje. Is focused on himself and hasn't been able to lead. He always claimed he wasn't a leader but could lead by example once he can start a new season after a decent preparation.
ERIK PIETERS (stays)
Signed a new deal till 2014. He developed into the fixed left back of Oranje but struggled at the end of the season. After some holiday and a good prep, Pieters will most likely be a rock again.
FRANCISCO RODRIGUEZ (doubt)
Rutten says he has three top center backs, but this Mexican believes he's number 3. PSV renewed his deal and claims the Mexican agreed with this, although Rodriguez tells everyone who's interested that he wants out. Might be best for all parties.
JAGOS VUKOVIC (allowed to go)
Rutten's signing, who's far removed from the starting line up. Needs time to develop but doesn't get it. Might be loaned out.
ABEL TAMATA (stays)
Good prospect who's close to the first team. Will try and get a fixed spot next season. Two-feeted, passionate and talented.
Midfield
ATIBA HUTCHINSON (stays)
Plays on any position in defense but is actually a holding midfielder. Perfect destroyer. Not too strong in possession and in pass/move game. Popular with the fans.
OLA TOIVONEN (doubt)
Controversial due to his bad behaviour but Rutten needs a player who tries to find the edges. Liverpool follows him and there will be more interest for the Swede. He needs to be more decisive in big games.
ORLANDO ENGELAAR (doubt)
A lot of fans see him as the symbol of the melancholic play and lack of passion. His lanky motorism and his length work against him. He might be tempted to move abroad if an interesting club comes along. PSV might benefit from him leaving.
OTMAN BAKKAL (doubt)
Was candidate number one to take over Afellay's role but performed under par and lost his spot. Only has a work relationship with Rutten and wants out. Bakkal doesn't seem to be ambitious anymore.
STEF NIJLAND (out)
Expensive Rutten signing. Hardly ever tested and there might a good reason why. Has a contract until 2013 but will be loaned out.
STIJN WUYTENS (stays)
Close to a starting position but tore a ligament late in the season. Is injured until winter and will not leave until then.
RABIU IBRAHIM (blijft)
Signed in March but as a result of red tape and an injury not seen in action. Nigerian players is a good dribbler but has a lot to prove.
FUNSO OJO (doubt)
Loaned out to VVV, and never really got playing time there. Brands wants to find out if his future is in Eindhoven.
Attack
JEREMAIN LENS (stays)
Strong second competition half. He might be snatched up by a foreign club. Lens has speed and can play in all positions up front. Isn't ready for a big transfer but who knows…?
MARCUS BERG (out)
The Loan player from HSV was a notorious chance killer. Rutten said some months ago that he wanted to hang on to Berg but now there is no chance that will happen.
BALÁZS DZSUDZSÁK (doubt)
Most valuable player in the Eredivisie and it's only logical that the big clubs will circle around him. Signed till 2015 but that will only serve to up his price. Is ready for a new step, if the price is right. PSV wants 8 mio euros.
DANNY KOEVERMANS (out)
Koevermans is angry that Rutten never gave him a chance. PSV needs scoring abilities but the goal scorer was ignored. Is transfer free and wants to go to a club where he can play.
JONATHAN REIS (stays)
Heavy knee injury threatens his career. This player seemed to solve the striker problem in Eindhoven. No one knows whether he'll return but if he does it will be in March 2012.
ZAKARIA LABYAD (stays)
Broke into the team in the last weeks of the season. Biggest prospect of PSV's youth. Is being protected to the hilt and needs to grow into the new leader.
GÉNERO ZEEFUIK (stays)
Scored important goals for PSV but never impressed with his play. He's got a new deal in Eindhoven but won't get a starting spot under Rutten.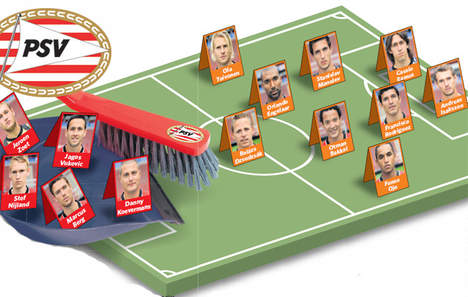 Subscribe

Netherlands World Cup Blog RSS Feed

Share
Comments are closed