Oranje, the future looks bright… Attackers…
July 25th, 2010 | by: Jan |

Comments(33)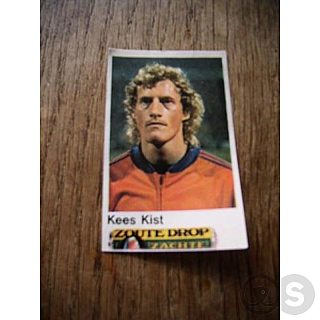 A true "midvoor"… Kees Kist
The bad thing is…we don't seem to have that many sensational wingers and strikers knocking on the door… Elia? Sure! Babel? Lens? Amrabat? Biseswar? Hmm…. Maybe not…
The good thing is, I believe Bilardo saw it right in 1986… "In the future, teams will play without a static striker…".
Is it coincidence, that we can't seem to produce heirs to players like Van Kooten, Nanninga, Houtman, Kieft, Nico Jansen, Ruud Geels, Kees Kist, John Bosman, John van Loen, Marco van Basten, Ruud van Nistelrooy, Roy Makaay, Hasselbaink, Kluivert, Koevermans, Vennegoor, Hesselink, Huntelaar?
Van Wolfswinkel and Bas Dost. Maybe… Who knows…
Castaignos… Pffff….some time to go….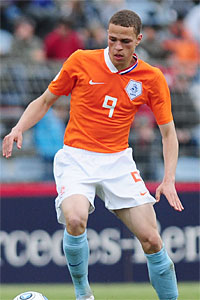 Luc Castaignos
With Robben, Elia, Babel and Huntelaar we do have players to fill the top two positions (give or take).
I haven't ruled out Ruud van Nistelrooy as yet and like others I believe Siem de Jong can step up to play central striker too. He's strong, focused and doesn't feel the heat when he's got a scoring chance.
And yes there's youngsters, like Dost and Van Wolswinkel and Castaignos and Castillon and others that Alex and Goose know off
.
But the old-fashioned "midvoor" seems to be dead. Koevermans, Vennegoor of Hesselink… Are they still the type of players we're looking for? Maybe as pinch hitter, sure. But remember Ruud van Nistelrooy at the EC2008…
He was more the deep playmaker and linkin pin than the goal scorer. The goals came from people coming into the box, more so than people already there. I believe we had one "normal" goal scored, against Romania (cross into the box, wham-bam goal). But Ruud did his carrousels, his one-two's, his flicks and of course he had a tap in. Anyone would have scored that one. Except for Robben of course
. (Couldn't resist)
So, with the changes required from the classic center striker and the changing systems and roles in modern football ( ask Rooney/Berbatov, ask Wenger at Arsenal, check Higuain at Real or Huntelaar at AC Milan) it's safe to conclude the classic striking school of thought is in crisis.
If you play 4-4-2, you'll need Babel/Lens/Elia/Robben/Van Persie type striker. If you play 4-2-3-1, you need a Van Nistelrooy style battler… If you play 4-3-3 with left footers on the left and right footers on the right, you'll need Huntelaars…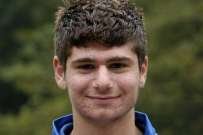 Portsmouth's Ciftci
But I still believe, that the players available to you – as a coach – should determine the style.
We'll save the "Systems Discussion" for a future post, ok?
For now, we have to make do with Huntelaar/Nistelrooy/Van Persie as center striker, with maybe hopefully the likes of Babel/Lens rising to the occasion. There's an interesting group of youngsters coming behind them, but for all their skill and promise, it's too hard to say if they will ever deliver. As said before, former ADO Den Haag and currently Portsmouth prospect Nadir Ciftci looks the sharpest for now. The 18 year old has two internationals for the U17 team under his belt and will add more orange jerseys to his collection, without a doubt.
As for wingers, the classic Rensenbrink/Moulijn/Van 't Schip wingers are hard to find. Sparta had a couple, Feyenoord might have one or two and I'm sure Ajax will have a couple. The best one yet, is Roy Beerens, the former PSV winger now having fun at Heerenveen and most certainly on the brink of big things.
Other names that could suddenly impress this season: Feyenoord's Diego Biseswar, PSV's Nordin Amrabat, Tim Vincken, Nacer Barazite at Arsenal, Luuk de Jong ( Siem's bro, the center striker at Twente) and we might even see Castillon play in Ajax 1 for a change. And with Stefan Nijland at Willem II and getting playing time, we might see some fireworks from him too.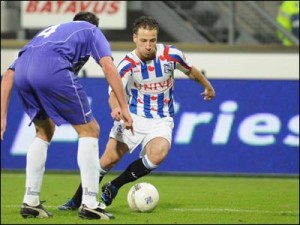 Old fashioned left winger Roy Beerens…
Subscribe

Netherlands World Cup Blog RSS Feed

Share
Comments are closed