Nigel de Jong and Strootman in Oranje Squad
February 4th, 2011 | by: Jan |

Comments(93)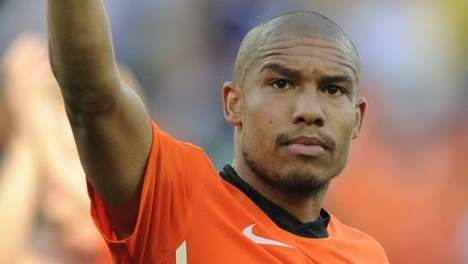 Nigel de Jong is back in Oranje. Since October, Van Marwijk allowed De Jong a rest after the humbug regarding De Jong's umptieth tackle on Ben Arfa in the EPL.
The former Ajax midfielder also broke the leg of American Holden in a friendly and did a Jackie Chan on Xabi Alonso in the World Cup finals.
Oranje coach Van Marwijk stressed that he doesn't want De Jong to change his game. "Nigel needs to be himself and focus on his game. Players like him and Mark van Bommel are tough in the personal duels and that's their strength. With experience they will become smarter at that."
Van Marwijk denied that Nigel de Jong considered to retire from international football. "Nigel is one of the best holding midfielders in the world. Real Madrid has checked what his signing fee is. He's the first player Mancini puts on the match form. Nigel loves wearing orange and his passion for our national team is key. I don't believe Nigel ever considered not coming to play."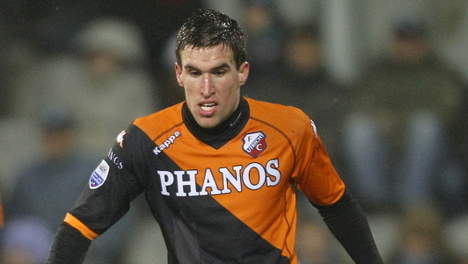 Kevin Strootman is also part of the final squad. The 20 year old midfielder will make his debut in the selection. He played eight games for Young Oranje.
Van Marwijk saw Strootman against Ajax, when he was the Man of the Match. "I followed him before, not just these last weeks. In Zeist, it's known that he has the goods. In the games I saw, it is clear that he has what it takes to play for Oranje and I wanted to watch him up close for a couple of days. He's convinced me. He can think a few steps ahead, is strong in the duels and very relaxed on the ball. I think he'll become a top class player."
Schaars, Luuk de Jong and De Zeeuw aren't part of Oranje's squad.
Arjen Robben wasn't selected for this game. According to Van Marwijk he needs to get more rhythm at Bayern.
The friendly against Austria in February is the dress rehearsal for the big games against Hungary. Holland plays in Budapest first on March 25 and at home four days later in Amsterdam. Oranje has 12 points out of four games.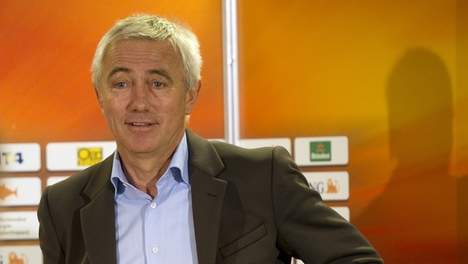 Van Marwijk said that he considers to add a striker coach to his staff for the EC. "Even if such a coach adds 1% to the team, it's worth it. I won't name names, but there are some candidates." Marco van Basten won't be among them. John Bosman, Wim Kieft and Pierre van Hooijdonk are candidates. The first one works for AZ, the second one for PSV and Pi-Air is Guus Hiddink's assistant for Turkey. Patrick Kluivert is another candidate. Maybe Bert wants to call Johan Cruyff?
Subscribe

Netherlands World Cup Blog RSS Feed

Share
Comments are closed