Johan Cruyff, the Oracle speaks!
July 30th, 2010 | by: Jan |

Comments(67)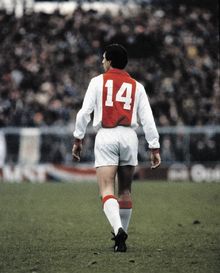 Okay then, the big man has turned 60… Let's do some more Cruyffian stuff… Ol' Goose already published some stuff on JC during the WC2006 (which actually stopped me from posting this particular post) but let's look at some more good stuff. Feel free to share your private memories/quotes in the thread…
Johan Cruyff (JC in Holland, El Salvador in Spain) is worldfamous for his football-skills, coaching-antics and – recently- his charity-work. But apart from that, the Dutch love the man for his use of the language as well and his truly offbeat, counter-intuitive intelligence and remarks.
While a player, he was sometimes unfathomable on and off the pitch, and since he is regularly on TV with football-analysis (although he has a strong opinion about everything; they could really ask him to analyse any subject and he'd be happy to oblige) he has become a subject for liguists and social-anthropolists at the same time.
Some time back, one of Holland's captains of industry Pieter Winsemius – a McKinsey consultant – published a management/leadership book based on the "wisdom' of Johan Cruyff.
His football-logic and insights have entertained millions, but he also added numerous sayings to the Dutch language. But not just the Dutch language, he is most certainly the first and only Dutch person to have contributed a new saying to the Spanish language.
This document gives you some entertaining highlights of the Cruyffian Language, subject of numerous academic and pseudo-academic papers.
1. Thinking in Dutch, speaking in Spanish
When JC just started coaching Barca, he was asked a question during a press conference. He later confessed, that he actually gave the answer in Dutch in his head, before translating it for the Spanish press.
Now, in Dutch we have a little phrase that goes "op een gegeven moment", which translates into English something like: "at a given time, or at a given moment". This is a phrase the Spanish language does not have. JC didn't know, so he started his answer with: "Un momento dado…" Nobody understood this. A moment was given?? By whom? To whom? How??? Everyone was clueless. But JC didn't know, and he went on to use that phrase ad nauseum (he does say it a lot in Dutch too) until 1) people started to get what he meant and 2) (after a while) it became a popular and "normal" phrase in Spanish too. In fact, it is now added to the official Spanish dictionary.

2. Making up his own sayings
We have numerous sayings in Dutch. One of them is" hij hoorde de klok luiden, maar weet niet waar de klepel hangt". This loosely translates into: "He heard the bell tolling, but doesn't know where the pendulum hangs". Meaning, he heard some things about this subject, but he doesn't really understand the essence. Again, speaking in another language (can't remember which, could be German or English) he actually said: "this player heard the clock tick, but doesn't know what time it is…". This Cruyffian statement got a lot of laughs in Holland, and most people now use this JC-version of the saying, hoping for others to actually correct them. So they in turn can go: hey, this is the way JC says it, so it must be right!! Later, JC confessed that he did know the right way to say it in Dutch, but that while he was saying the words, he realized he didn't know what pendulum (klepel) was in German/English. Then he added: my version of the saying is actually more logical and better.
3. Examples of Cruyffian logic and -lingo
Every advantage has its disadvantage (or the other way around, depending on the situation). Once, an opponent of Barca had their starplayer fit, just in time for the match. So, the interviewer said: that's a disadvantage eh, that player Whathisname is fit? And Cruyff said: no it's an advantage. Their medical staff have been working so hard to get him fit, that most players will want to pass the ball to him, to make it worth everybody's while. So, we'll know how they play. We'll mark this guy well and win the game… And they did.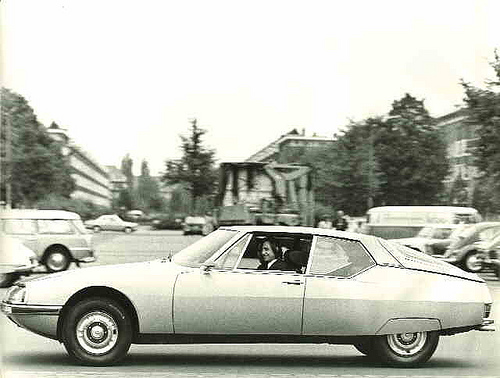 Avoiding to play bad is easier than trying to play good. (Huh?? )
I don't make a lot of mistakes, because it's hard for me to be wrong…
Once, during a match analysis, one of the players tried to score a goal from a distance and kicked the ball way up in the stands. The commentator was appalled by the shocking shot and asked Cruyff's opinion. JC: well, you can't score goals if you don't take a shot. At least this guy tried. The others just pass the ball on…
This is a very bad goal... Once JC was watching a match and saw a team score a goal. During the analysis he proved that it was a "bad" goal, meaning they could've scored earlier in that situation, with less risk involved. The players took more time and effort to – in the end – score the goal anyway, but JC labelled it a "bad goal".
Before I make a mistake, I see it coming and then don't make it.
These are Utopia's who never happen. Something like, wishful thinking, I suppose. Take note of the "who". That in itself is very Cruyffian. He would always say: "the ball, who…" or "the situation, who…." When asked about it, he'd say: yeah I know it's wrong officially, but it sounds better….
They can never beat you, buy you can lose against them…. JC answered a reporter in 1995, days before Ajax won the Champions League against AC Milan. What were Ajax chances against the Italians, was the question. The answer is so true. Everybody got what he meant. Except for the reporter…
Cruyff almost never uses the words I, we or us, but always you. Even if he talks about himself, he uses you. So, the first time you hear him do this, you think…hang on….who is this about, anyway. When his son Jordi was injured and needed medical help, the interviewer asked what Jordi and Johan were planning to do. The answer: "well, the both of you aren't doctors, so you talk to different doctors and you listen and then you make the decision." This sounds very strange, and in a way distant, as if JC can only open up if he pretends to be talking about someone else. Bizar fact is, that most players who worked with Cruyff (van Basten, Van 't Schip, Wouters, Koeman, Vanenburg, Rijkaard) all seem to be doing this, now…

In 1995, JC was in Holland preparing for a new season with Barca, there were rumours that Real Madrid could go bankrupt. The Dutch interviewer asked the question: JC, do you think Real Madrid could go bankrupt? JC: "O yeah, I read that in the papers. Made nice headlines. Well, I've got a question for you… Can you imagine a Liga in Spain without Real Madrid?" The interviewer said: No. JC again: "well, there you go. There's your answer. More questions?"
You can understand it, once you get it (or the other way around). Talking about tactics, JC said litterally that it (the sacred knowledge of soccer) is only open for people who actually "see" it…
Technique is not being able to hold the ball in the air 1000 times. Anyone can do that by practicing. Then you can work in the circus. Technique is passing the ball with one touch, with the right speed, at the right foot of your partner…
Football is a simple game. It's just very hard to play it simple.
Football is a game of time and space.
I can manage pretty well in all aspects of the game. Kicking the ball is the least important one.
People always said i was so quick. But they missed the point. I wasn't that quick, I just started my run a fraction of second earlier than my opponent. So I looked quick. It's all in the eyes.
Football is a mindgame. You play with your brain.
Football is about making mistakes. Who makes the most, loses the game.
Coincidence is logical. Some people like to bring "coincidence" into the equation to clarify certain events. JC would always say: but coincidence is logical. If I kick the ball on goal from 30 meters, I will probably not score. If I do that 20 times in the match, the chances are high that one of the 20 balls will go in.
When you play a match, it is statistically proven that players actually have the ball 3 minutes on average. The best players – the Zidanes, Ronaldinhos, Gerrards – will have the ball maybe 4 minutes. Lesser players – defenders – probably 2 minutes. So, the most important thing is: what do you do those 87 minutes when you do not have the ball…. That is what determines wether you're a good player or not.
I am not religious. In Spain, all 22 players pray for the match and make a cross before they enter the pitch. If that would work, we would only have draws. And we don't. So, I have proven that there is no such thing as a God you can ask for things.
Principally, I am against everything. Until I decide differently, that I'm pro.
You can't play dominant football with a 4-2-2 system. The numbers (triangles) on the field don't match up.
Their defense looked like goat's cheese. (JC wanted to say Swiss cheese, the Emmenthaler with the huge holes in it.
The hardest thing for players and humans is to understand that there is nothing to understand…
Spanish players are good to work with. Dutch players already start to say "Yes, but…" when you open your mouth to speak.
When I come home after analyzing a match on tv, my wife asks me: what did you say about the match? I say: I haven't got a clue.
Ok, to start of…there is only one ball. And you need to have that ball. But the big question is: what do you do with it?
It's better to go down with your own vision, that with someone else's.
Take Vialli, he is a great player. I can put a defender on him, but he will be to good and he will beat that defender. That's logic. So I just make sure the midfielder can't reach Vialli. If I can stop 50% of the passes going to Vialli, I have diminished his threat by 50%. Simple.
When you lead with 5-0, it's much more fun for the public to shoot and hit the post instead of scoring a 6th goal. That's just for the statistics. A ball on the post is more exciting. Especially if you can hear the ball hitting the woodwork.

Playing against 10 is harder than playing against 11 players. You know why? The team with 11 will think "ok, we can take it easy now", while the team with 10 will think "we really have to work hard now"…
I have seriously considered playing with nine players instead of eleven in some cases. Just to keep them all awake. I'm certain we would have had the same or even better results.
I can't work at AS Roma. Ever. They have an athletics track around the pitch. I hate that.
I always take my own decisions. When Ajax said I was too old (in 1992), I say: no no, that is something I determine. Not you. (JC made Feyenoord champions of the league in 1993).
It's simple. It doesn't matter how many goals they score. As long as you score one more. Than you win.
People who are not of my level, cannot touch my integrity.
I am convinced that you have to do it like I do. Otherwise, I wouldn't be doing it this way…
Michael Laudrup did not have that primitive anger, the ultimate drive to win. He was an artist. So I needed to make him angry.
Europeans are sore losers. Americans can lose. That's why we invented the draw. (JC in a discussion with business tycoon Roel Pieper, who replies: Americans compare getting a draw with kissing your sister…).
When you want a good team, you need at least two midfielders who will never score lower than a 7 (on a scale from 1 to 10). You don't need the best players, 8s and 9s are not necessary. Because these players can also score a 4. That's why I choose to sell Vanenburg (to PSV) and sign Jan Wouters (from FC Utrecht).

Milanello, that spectacular trainingscomplex of AC Milan… I hate it. It means the team will come to the stadium on Sunday and the dressing rooms, the showers, the massage room, it will all be a bit alien to them. I want my players to smell the dressing room of the stadium where they play every day. That stuff is important to me, when I choose where I want to work.
Interviewer asks JC what was wrong with the two penalties Frank de Boer missed against Italy in 2000: "He didn't score".
JC to interviewer while watching the opponent warm up: "Do you see that player? His kicking technique is lousy." Why is that, the interviewer asks. How did you see that? JC: "I didn't see it, I heard it. The sound of the shoe against the ball was not the right sound."
The Technical Director's job at Ajax was my invention. I needed a diploma for the coach job, which I didn't have. So I invented that role.
The KNVB (Dutch Football Federation) subpoenaed JC because he did act as coach. JC's formal defense: "I didn't coach the players. I explained my trainers what I wanted, and to save some time, I asked the players to sit in, so the trainers didn't have to repeat my words. It's called efficiency".
I don't think the referee allowed too much. I think he didn't see it at all. That was the problem.
I always wanted to work with a group of 18 players. No more. Why? Because the majority would like me and the ones who didn't would be a minority. It's easier that way.
Interviewer: "You are 3 points behind Real Madrid….". JC, interrupting: "No no, only 2 points.
We have scored more goals".
JC to an interviewer who didn't really understood what JC said: "Listen, if I wanted you to understand it all, I would have explained it better…"

Subscribe

Netherlands World Cup Blog RSS Feed

Share
Comments are closed