Happy New Year to All!!
December 31st, 2011 | by: Jan |

Comments(28)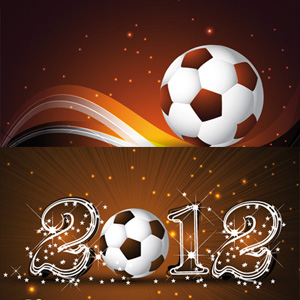 My wishlist:
* Holland winning the Euro 2012, beating Germany in the finals ( with Afellay scoring)
* Bert van Marwijk succumbing for the lure of a 4 year deal at Chelsea
* Co Adriaanse taking the national team manager job
* Feyenoord winning the title in Holland
* Ajax winning the Europa League
* Wesley Sneijder to sign for Man United
* Spurs qualifying for Champions League football
* Krul to sign a deal with Barcelona
* Mourinho fired after being exposed to having an affair with C. Ronaldo
* Robben fit the whole year
* Cruyff and co. taking charge of Ajax
Feel free to add to the list!
Subscribe

Netherlands World Cup Blog RSS Feed

Share
Comments

@ Jan,
Happy New Year! Thank you for all the great stories and bringing a bunch of Oranje nuts together.
What happened to Fope de Haan? Wouldn't he have been a logic pick after the success he had with U-21? Or logic doesn't work well for KNVB?
Best of wishes to all the Oranje fans here and their families!

Happy New Year to all! I wish the first and last wish similar to Jan's (Oranje win Euro 12 and Cruyff takes charge at Ajax, rebuild it into a powerhouse again). I also wish all the Oranje national team members are healthy and fit for the Euro 2012 (not burned out because of the leagues) and one of Dutch players (doesn't matter who) will win FIFA player of the year (Messi, Xavi, Iniesta, CR, and others, pay attention).

http://soccernet.espn.go.com/news/story/_/id/1002593/michel-platini:-video-technology-'not-for-football'?cc=3888
What do you guys think about this?
"Football has also based its popularity on injustices" Platini
Are you fu**ng kidding me???????

Happy new year to all I wish you the very best.
@Jan: thanks for all the hard work I love this blog!!!

Happy new year everbody!

@Miguel,
With technology you can't rob in broad daylight. Crooks don't need that, they want smoke screens and fog.

Jan and everyone else, Happy New Year. Feels great to be part of this site.
My wishes:
1. Beat Spain in the semi-final EK2012.
2. Change the atrocious orange jersey that Nike has prepared for 2012… Puh-lease …
Posted from
United States

HNY Jan – Yes definitely 2012 is going to be OUR year

Luv your articles !
Posted from
Singapore

Happy New Year one and all!!! Even you Tiju!
I second most of Jan's wishlist, especially the special one and crissy sissy playing hide the sausage together.
My one wish is Tiju to lay off the ganja and quite making all his foolish proclimations!

happy new year to all….even you orange rules..
Orangerules you will understand that who is fool after Euro12…

Happy New Year Jan and you all lovely guys out there.
Posted from
India

Tiju – you spouted the same inane blather before WC-2010. You may well be right, likely wrong. I used to find your rants hilarious, now they are just tiring. I used to defend you when someone would go off the deep end and swear at you, now its them I giggle at.
I don't think Kuyt deserves a spot in the starting eleven, no one here does. But to suggest Jordy Classie or Adam Maher deserve spots ahead of a warrior like Dirk is insane. They need to stay with the U-21 squad and develop.

@orange rules in 2004 we had heitinga,vaart,roben and sneijder and advocate didnt discouraged them,Roebn and heitinga had a superb tournament…that is not bad i think…
i know what kuyt did to our team in SA.he defeneded well thats it.and towards the end of the game he got an easy bounce to score and assited one goal; for sneijder again after second half…he was just atrocious in all first half of the matches and he made our play ugly when compared to other teams.i still feel if did nt started agaisnt spain and if we started with afaleey,we would have had more chances and who knows we would scored from that chance.i am not after kuyt ..i am after orange..orange will not win a trophy with kuyt.sorry for the bad news in the new year…
Posted from
United States

My wish list for 2012.
1-Jesus saves everybody in this blog
2-People in this blog understand that i am not the enemy of kuyt.
3-orange wins Euro2012-(Not goin to happen)
4-BVM resign as head coach-(Enough is enough)
5-Jordy clasie,Adammaher shows that they are better than their senior national conuter parts(Already done)
6-Peoples in this blog realise that we have no chance of winning euro2012 with brapheid,kuyt,bommel,bulah.(will happen after euro).
7-Jesus proves me wrong and holland wins euro12

I swear Tiju's comments make my day.
Keep ranting you're hilarious mate !
Although I do agree with him about Kuyt, he isn't exactly good enough for oranje technically but he had the workrate which we needed to help the rest of the team work hard aswell.
Posted from
Canada

BVM knows Kuyt doesn't really play anymore at Liverpool. He is not an idiot- Kuyt is not good enough to start for Holland without regular playing time. He only makes exceptions for extremely talented players (Afellay, vdVaart, Robben).
Posted from
United States

1- Robben to finally win the Ballon D'Or which he deserves!
2- Everyone realizes the name of the steroid Messi uses.
3- Guardiola to take Helm of Oranje after they win Euro2012
4- CR7 to get pregnant with Mourinhou's baby
5- Bayern, Inter & Arsenal all get eliminated this coming round in CL so I get to study instead of spending a lot time in midweek watching football
6- RVP to win some title this year (besides Euro2012)
7- Sneijder and Robben to join ManU along with Hunterlaar.
Posted from
United States

Guardiola to coach Oranje???…I don´t want that to happen.

I start to lose when people bring Jesus in the picture, honestly…
I don't think he's a football fan and I don't believe he will support our blog/nation/club more than any other… I hope at least.
Because….what a horrible scenario if Jesus returned to Earth and he'd be favouring certain people/fans/clubs/blogs/nationalities…
That would be downer.

1) Robben gets his revenge by scoring the winner of the Euro 2012 final.
2) Robin, Sneijder, Robben shine the whole year with their clubs and with the national team winning a lot of trophies.
3) Bert drops Boulah, Braafheid and calls new defenders resulting in a better defense.

4) Ajax beats Man U in the Europa League and wins the cup!!!.
5) Holland wins the EC in style!!!

i know what i want for 2014 xD haha
-Seeing Vincent Kompany lift the World cup in an orange shirt with the captain's band on his arm, after the final.
Posted from
Netherlands

Does anyone know the story of how Jesus threw out the money-changers at the temple? If Jesus is going to come to Earth I would like to see him throw out Sepp Blatter and clean up FIFA!
Happy New Year everyone on this blog!

We should leave religion and politics out of football. I think that is what FIFA is supposed to be about. There is no god of football or else we should not suffer this long. It is controlled by luck, human error, the ref, the coach, the players on the pitch that day, even weather.

@Tiju: I know you look at the team right now and worry and you are right. We should be! We are still 6 months away. For example let's look at Spain, Villa is injured, Torres is not good. Let's stay optimistic. I always hope that we win. I know many thought that Oranje exceeded many's expectations back in 10 but not mine. I lost my bet with my colleagues although I had 1st pick. I did not pick Spain, Germany, Brazil, Italy or anyone. I still picked Oranje. Every tournament I hope we will win. Perhaps Bert read this blog without us knowing and call up some young players next game. Just stay positive. Bert has his reasons to keep Mark, Joris, Dirk or Nigel or anyone else. The way he does thing, he does not care what others say. He wants to win badly as much as any of us does.

Happy New Year Oranje mates!!!
Really glad there is such a great Oranje blog to share opinions/ideas on.
Here's to a great 2012!
(and yes please Nike change those awful kit designs)
Comments are closed