Dutch results in Europe: a mixed bag…
March 11th, 2011 | by: Jan |

Comments(71)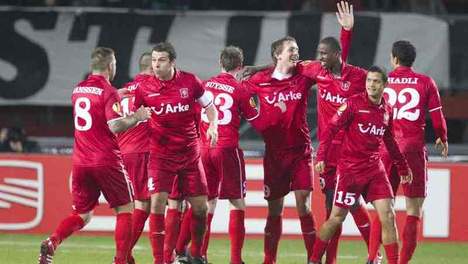 Football results are one thing. How they were achieved another. Scoreboard journalism is not my thing. I won't say to you that Preud'Homme is a great coach because he won and De Boer is crap because he lost. (Are you paying attention, Hoeness, Rummenigge, Kahn, Beckenbauer?).
Anyway…. PSV couldn't get past Rangers. Ajax lost at home. Twente impressed against Zenith.
I saw all three games, but delayed hence my late post.
PSV couldn't impress. A football law says that big players show it in big games ( the Kuyt – Van Persie debate??). If that's the case Toivonen and Berg should pick themselves up. In a game where a mediocre Rangers fought for all they had, it was only Lens and Dszudszak who tried. Every time one of them had the ball they looked up, forward and tried to accelerate. Not always making the right choices, but attempting it. I read lots of comments here how Lens is crap but he's not. He is not Messi. Or Robben. Or Kuyt. Or Elia. Or Castelen. Well, forget Castelen
….
But he needs more movement around him and Berg and Toivonen and sleepwalkers. Toivonen is skilled alright and like Ibrahimovic potentially wonderful but he watches the ball too much and lacks Litmanen's work ethics. Berg… What to say about him? Bland. He can do it all but he does it all at a pedestrian level. Great striker for Vitesse, NAC, Groningen but PSV should let him go and invest some cash in players that will do the job. With Reis injured, PSV has Berg or Koevermans… Ouch!
Rutten will have it tough in Glasgow to beat the Rangers, but I do believe they can. Any next success will depend on the will and desire of the team on the night. PSV needs to strengthen the team at a number of places ( Engelaar is a question mark too, with his one-pace lazy football)…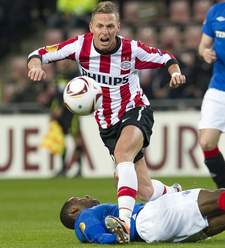 Ajax- Spartak. Wow, Ajax impressed with their typical style in the first half. Or did they? Was Ajax that good? Or was Spartak a bit too impressed? Sulejmani? Yes… Focused, motivated, skillful, working hard. But lacking at crunch time. Ebicilio? Young, very skillful, very confident but not making the right choices at the right time. Siem de Jong? Invisible. See above: great players bringing it in great games.
Midfield was too weak too. De Zeeuw is a good player but lacks the work ethics of – say – Nasri, Iniesta, Schweinsteiger or Afellay. De Zeeuw relies too much on his skill and it's not enough in these matches.
Anita played a great game on the number 4 position (old Van Gaal terminology) but the highly rated Christian Eriksen ( the new Sneijder? The "I only go to Barca" Eriksen) doesn't do it for me. What has he demonstrated to earn that? He's good. Sure. He's with Ajax. They're all good. But his free kicks, his corners, his passing, his dribbles…. It's lacking. Messi at 19 years old. Rooney at 19 years old. Robben at 19 years old. Wijnaldum at 19 years old ( he's not there yet
). But Eriksen needs to pull his head in and play football for a while because the old Ajax virus ( "we are soooo good" ) could ruin De Boer's plans.
Ebicilio taking a shot from all angles? Vertonghen playing the ball too far ahead of him every ten minutes and then raising his studs? Van der Wiel cutting and threatening and then playing wide again?
Not impressed. Just like De Boer may regret taking his fight with El Hamdaoui too far. This was a game where he needed a scorer. Huntelaar isn't in Amsterdam and Siem de Jong may not have it. He had three decent opportunities and failed all of them. De Jong had a number of shooting opportunities against PSV and none of the attempts hit the mark or made the goalie work.
El Hamdaoui needed to be disciplined alright. When De Boer told him at half time against RKC to play the ball more often, he shouldn't have said: "Oh yes, do you want the ball, trainer?". Stupid. But against Spartak Moscow, you need your best players.
I was happy with Ajax' overall game and I'm sure they have a good change still, but Ajax' weaknesses were so apparent and so predictable and so "deja vu". 34 shots on goal vs 2 and still losing…. Ouch. Been there before, Frank! It's mentality. It's not skill. It's the way Alex was not defended. It's how Eriksen and De Zeeuw do not pressure the ball. It's how Siem de Jong does not score half chances. It's how Ebicilio doesn't make the goalie work (only the ball boys).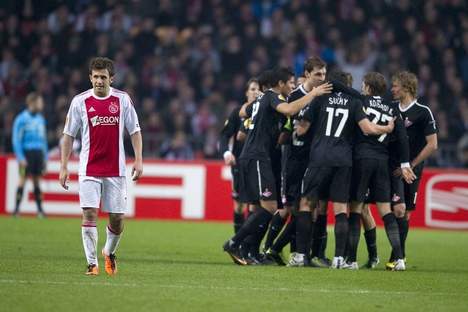 In De Boer's support: he admitted after the game that he'd love to have El Hamdaoui in the squad for this game…
And on another note: Olympique Marseille seems to have their sights set on Vernon Anita.
And on yet another note: Aissati, the former PSV and Ajax prospect is on De Boer's radar. The little dribbler is on loan in Arnhem but De Boer admitted he's following the creative midfielder.
And Twente… Ah, you gotta love 'm. It could have been 3-3. But Twente has the wind in their sails. And they have Luuk de Jong. Who is a goal scorer. A killer. A Huntelaar like player. Half a chance = GOAL.
And they have Theo Janssen, who can cross a ball in like a rocket from almost standing still position.
But…..Zenith still have 90 minutes….
Subscribe

Netherlands World Cup Blog RSS Feed

Share
Comments are closed