Dirk Kuyt: respect!
January 23rd, 2012 | by: Jan |

Comments(73)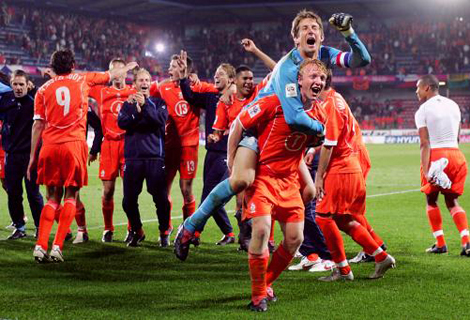 Dirk is used to carrying the team on his back

I'm not sure if Tiju is simply pushing my buttons and having fun with the power he has over me ( I wouldn't have published this particular article without T's constant Kuyt-bashing….) or whether he simply can't see it…
But to me, Dirk Kuyt is a legend in the making, belonging in the same category as Ruud van Nistelrooy, Arthur Numan and Phillip Cocu.
These guys are all sympatico, have tremendous skills and work ethos and are/were revered by all the fans of the clubs they played for, sans grand standing.
Dirk does have a weak season ( hulloooo…who doesn't at Anfield? Even King Kenny shows rot… Gerard wasn't there for the most part, Downing doesn't fit, Carroll is rubbish…it's only Lucas and Suarez keeping The Reds afloat… And Enrique. Even Pepe Reyna fumbled more balls than Kim Kardashian this season…) but he doesn't deserve the continuous bashing.
When our boys struggle, they need our support! Dirk is a frequent visitor of this blog and it's horrible for him to have to read all those silly rants.
Therefore, Dirk… chin up mate! Better days will come. One day, I hope you'll be Oranje's team manager and field eleven Kuyt-types only to annoy Tiju!!
In Dutch, we say "meten is weten". Or, if you measure something, than you actually know.
Stats are there for a reason.
Her's Dirk's stats.
For Utrecht: 160 games – 51 goals (31% hit rate)
For Feyenoord 101 – 71 goals ( 70%)
For Liverpool 193 – 49 goals ( 25% ) mostly as a right midfielder in a 4-2-3-1
Oranje: 84 – 24goals ( 29%) mostly as a right winger
So, who do we pick to compare…
Arjen Robben? Marc Overmars? John van 't Schip? Bryan Roy? Robbie Rensenbrink? Bolo Zenden?
Robben:
Groningen: 50 games played – 8 goals (16%)
PSV 56 games – 17 goals ( 30%)
Chelsea 67 games – 15 goals ( 22%)
Real Madrid 50 games – 11 goals ( 22%)
Oranje: 53 games – 15 goals (28%)
Overmars:
Ajax: 135 games – 36 goals ( 27%)
Arsenal 101 games – 25 goals ( 25%)
Barcelona 99 games – 15 goals (15%)
Oranje: 86 games – 17 goals ( 20%)
Hmmm…..
Rensenbrink in Oranje: 49 games, 14 goals: 28%.
John van 't Schip: 41 caps, 2 goals…. 4%… Ouch….
Bolo Zenden: 54 caps, 7 goals: 14%…
Bryan Roy: 31 caps and 9 goals, 28%…
There are more stats to judge players.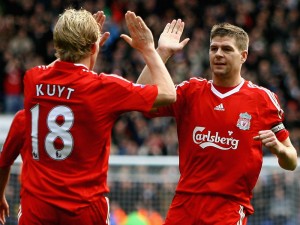 Tiju doesn't like Kuyt, but luckily Captain Fantastic does…

Assists and pass accuracy for instance. I couldn't be bothered finding assist stats for all the players I mentioned but I do have Dirk's of the last seasons ( see image).

Another extremely important stat in English football is the no of tackles and interceptions. And I dare anyone to come with better stats for any other wide player in English football, either now or from the past. Malouda, Valencia, Ben Arfa, Bale, Walcott…. forget about it.
To quote Benitez on Kuyt:
"Dirk Kuyt is a special player for us. He is a very good striker, he can play on the right or in the middle and he is always a danger. His work ensures that. He is always around in the box to take advantage of situations where the keeper has blocked or parried a shot and the ball is loose. He is always aware, he sees situations as they develop and he is always ready for the second ball when it drops in the box." Rafael Benitez, September 2009.
I believe Dirk has earned the respect from the fans in Utrecht, Rotterdam and Liverpool for a reason. Benitez, Dalglish, Van Marwijk, Van Basten… they sort of know their business…
I believe Dirk might not be like the suave Rafael, the elegant Robin or the mercurial Suarez but Dirkie is a category on his own.
Never complaining, never showboating, sacrificing his body for the team and always always working hard…
I can not stomach all this unfounded Kuyt bashing….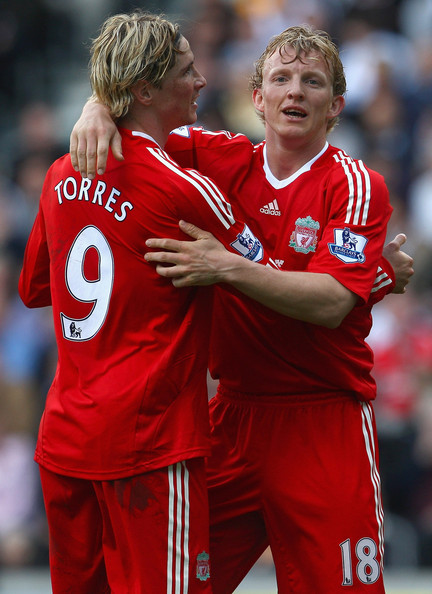 Tiju doesn't like Kuyt, but luckily El Nino does…

Subscribe

Netherlands World Cup Blog RSS Feed

Share
Comments are closed