De Kuip: 75 years of Guts and Glory…
March 30th, 2012 | by: Jan |

Comments(78)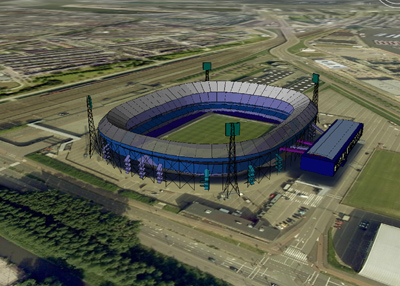 De Kuip according to Google Earth
The Feyenoord Stadion, or "De Kuip" ( The Tub) as it's lovingly called, is one of the world's most famous and imposing grounds. The venue was modelled after Arsenal's Highbury and the New York Yankees stadium and has itself been used as a model for many a stadium in the world, such as Barcelona's Camp Nou.
The Holy Ground celebrates its 75th Birthday today and as we discuss all Dutch football icons here, De Kuip should be celebrated here as well…
In particular knowing that this icon of football will most likely be taken down in the coming decade, making way for a new stadium, multifunctional and with a 80,000 + people capacity in Rotterdam, most likely called…"De Nieuwe Kuip" ( The New Tub).
It was in the early 1930s when Feyenoord's chairman Leen van Zandvliet awoke from a dream… "I've got it! I've got it!" were his words. The idea to build two rings in the Feyenoord stadium, with a loosely hanging second ring, was born.
Van Zandvliet was looking for ways to accomodate the thousands of people that came to watch the home games of his club. The "De Kuip" was a shot in bullseye!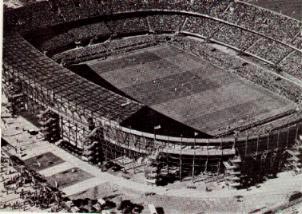 The olden days…
The first activities started in 1935 and one year later (!) the stadium was ready to be used. However, the first match was played in March 1937. Why? Because the roads leading to the stadium weren't ready yet…
And today, the traffic situation is still an issue, says former chair Gerard Kerkum. "It's one of the main reasons why De Arena gets most of the Oranje games now. We used to be the home of Oranje, but our traffic issues have changed this. It's a bit silly, four of the five qualification games are in the Arena, but as the fans come from all over the country, it's not good to have them in long traffic jams on the highway…"
Kerkum reached the top in football, as a player and as the chair of Feyenoord, but also as a builder. The Rotterdam born 81 year old was responsible for the music venue De Doelen and De Bijenkorf department store in Rotterdam. Both remarkable buildings.
"But De Kuip is my second home. I have spent so many hours and days here… "I worked in construction as a builder apprentice when I became a semi-pro. I was a defender, not your elegant playmaker, haha. I used to work full time at sites and come to the club to train in the evening."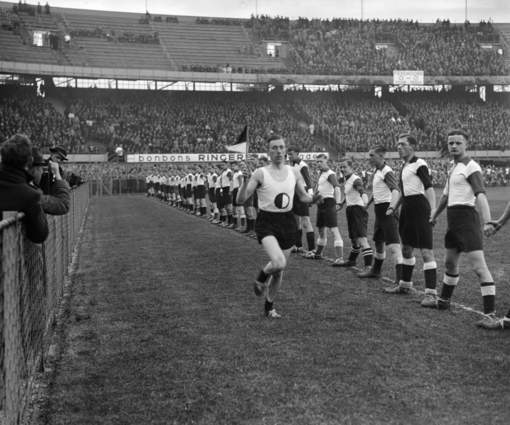 The opening ceremony in 1937 inspired the Olympics Opening Ceremony of 2008 in Bejing
The current general manager of De Kuip, Jan van Merwijk, sighs when he hears the name of Van Zandvliet. "A visionary man. Add the name of Van Beuningen to it, he was the harbour baron who made it all possible in monetary terms. I wish we could find someone like him today."
In the 1930s, Van Zandvliet is leader of the labour union, and most of its members were without a job. He himself is an accountant and one of the few people in and around the club who owns a car. The people's club Feyenoord is popular in Rotterdam, the working class city. Most harbour workers enjoy watching the club play in the weekends and the local police force has tremendous difficulties keeping the fans in line.
The Feyenoord chair wants to be able to present a bigger venue to his city and wants to find a way to outdo the Amsterdam based Olympic Stadium. The Olympic Stadium houses 30.000 fans. Van Zandvliet wants double that capacity.
Van Zandvliet shares his vision with a reporter of the Rotterdam newspaper NRC and the next Monday the news makes the frontpage. The competitor, the Amsterdam based De Telegraaf, has to laugh: "Megalomania! It's impossible to build a stadium for 60.000 people. They will fail, in Rotterdam."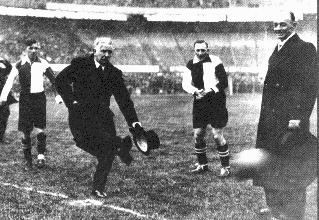 The kick off of the first game ever in De Kuip
The Feyenoord board is skeptical too. Too ambitious. But in 1932, circumstances allign and support Van Zandvliet. Feyenoord plays the game for the title of that season against Ajax and more than 30.000 fans want to see it live. The current Feyenoord accomodation is much to small, so Feyenoord has to play the home game on the Sparta Castle. A bit of a prestigious slap in the face, as Sparta is known to be arrogant. On matchday, things go drastically wrong. Thousands of fans without tickets bulldoze their way into the stadium. Stewards are trampled, massive fights ensue and Holland sees its first football riots, fights between the police and fans… And to make things worse: Feyenoord loses the match and Ajax wins the title!
Van Zandvliet melts the iron when it's hot and tells his board and whoever wants to hear: we will never have to do this again. We will have our own football temple.
Van Zandvliet talks to the most powerful industrialist in Rotterdam, Van Beuningen, and secures the finance. He explains to the born and bred Rotterdam man, that Amsterdam has the biggest venue and in the future, the Dutch team will play their home games in Amsterdam and the capital will therefore outdo Rotterdam. This argument is enough for Van Beuningen to write a cheque.
Van Zandvliet needs to convince the members too and one prominent member ( club founder and chief of police in Rotterdam) is against. When the votes are in favour of the building of the new stadium, the chief of Police resigns from the board and cancels his membership. He would be the only one to do so.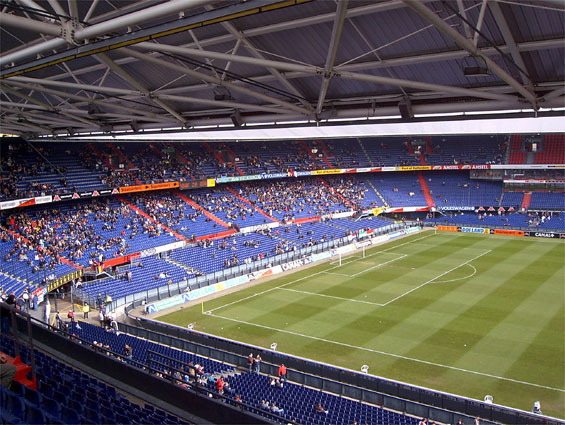 Van Zandvliet makes one blunder when he enlists an architect from Amsterdam. The Feyenoord membership quickly intervenes and with two Rotterdam born architects, the delegation tours across Europe to get some ideas going for their brainchild.
They travel second-class ( "We are very prudent") to Paris ( Stade Colombes) and Milan ( San Siro) and to London ( Wembley, Stamford Bridge, Highbury and White Hart Lane). The so-called hanging stands at Highbury make an impression as does the new Yankee Stadium in New York. When the architects commence their work, Van Zandvliet will be visiting them often, and is pro-actively involved in the production of all the design drawings. All 750 of them! And his advice is heeded: "Remember gents, we need a lot of toilets!!"
And the focus went further than the toilets… The actual stage was supposed to be perfect too. The soil was delivered all the way from the sand dunes of Wassenaar while the gras was imported from overseas. In the book "De Kuip" by H. van Wijnen we can read that the old groundsman Barendrecht ("the Old") ruled with an iron fist. No player was allowed to go on the pitch before a match and former goalie van Male joked that they weren't even supposed to even look at the pitch. This hasn't changed and the Feyenoord pitch is amongst the best of the business, alongside the pitches of the Emirates, White Hart Lane and the Camp Nou.
They came up with a design that is modern even in this era. In fact, De Kuip acted as an example for many of the greatest stadia we know today, eg Camp Nou.
The construction cost are estimated to be 1.2 mio guilders. The Stadium organisation creates shares and bonds and in 1935, it is Puck van Heel ( skipper of Feyenoord and Oranje player) who hits the first pole into the ground. The building process was a rocky one and harbour baron Van Beuningen uses all his influence to convince the city council, the chamber of commerce and others of the necessity of this stadium.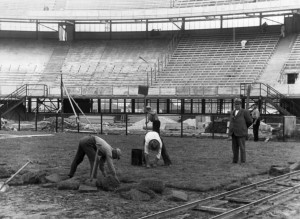 Four workers and one supervisor was all it took!
One of the tests is executed with 1.500 soldiers and jobless people. They are ushered into the stands and asked to jump and cheer. The stands survive this test and 1,500 people are offered cigars and a stiff drink ( jenever). In 10 months time, the stadium is built. And for only 1.2 mio guilders, while the Olympic Stadium in Amsterdam cost 5 Mio guilders, 10 years earlier… The new Feyenoord stadium offers 42.000 seats and 20.000 standing spots.
How did they do it? Simple. It was recession times and Van Zandvliet used very cheap labour while the construction company hardly made any money on the project.
When Van Beuningen finds out that the city doesn't have any budget to construct the roads, he explodes and goes all the way to the top ( the government in The Hague). The minister of finance decides to offer Rotterdam a loan to build the roads.
Feyenoord played 20 years on the Kromme Zandweg ( Curved Sandy Road) and won titles there in 1024, 1928 and 1936 before it moved to the new Stadium. Feyenoord plays against Beerschot from Antwerp to commemorate the opening and Leen Vente scores the first ever goal in the new stadium. A header. This game set the record in Holland of most people at a football match. Five weeks later, this record is broken already, when Oranje plays its first game in Rotterdam. Oranje beats the Belgium Red Devils with 1-0, again Leen Vente, with a header, in front of 58.000 people.
In Amsterdam, they quickly decided to place an extra ring of seats on top the Olympic Stadium, offering a capacity of 60.000 as well. Van Beuningen smiles: "I expect a thank you note from them. If we didn't build this, they would never have gotten theirs…"
Since 1937, a record ten European finals have taken place in the Feyenoord stadium. The last one was the 2002 UEFA Cup Final in which Feyenoord, coincidentally playing a home match, defeated Borussia Dortmund 3–2.
In World War II, the stadium nearly got torn down, because the German occupiers needed the materials. Fortunately it didn't come to that. After the war the stadium got extra seats (1949) and stadium lights (1958). On 29 October 1991 De Kuip was named as being one of Rotterdam's monuments.[ In 1994 the stadium was extensively renovated to its present form. It became an all seater and the roof was extended to cover all the seats. An extra building was constructed for commercial use by Feyenoord, it also houses a restaurant and a museum, The Home of History. The stadium has hosted concerts since 1978. The first ones were Bob Dylan and Eric Clapton. Since 1996, the stadium hasn't hosted many concerts, because of the competition of the Amsterdam ArenA. As of January 2007, the stadium can be found in 3D format on Google Earth.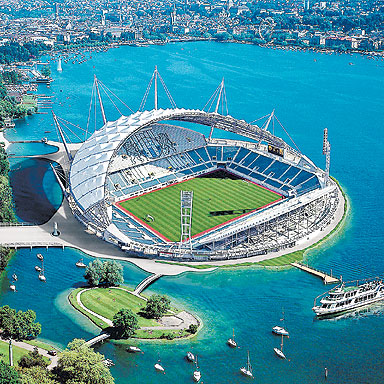 Is this the New Tub?
A new stadium for Feyenoord is currently being designed. Already nicknamed 'De Nieuwe Kuip', (The New Tub) it will be located a few hundred meters from the current Feijenoord Stadion, on the shores of the river Nieuwe Maas. Feyenoord officials have expressed a desire for the new stadium to have a similar atmosphere as the current one. The projected capacity will be 80,000–100,000. The new stadium must be completed in 2016, and could possibly also be Rotterdam's main weapon in a bid for the 2028 Summer Olympics. A definitive design is expected in the following years. Unfortunately, the outlook for the new Feyenoord stadium doesn't look good as one political party from the Netherlands (PVDA) has already said it would not support the build. The PVDA considers it irresponsible to spend hundreds of millions of euros on the new stadium which they don't consider important and thus don't treat it as a priority.
Feyenoord's European successes
De Kuip's home team Feyenoord have achieved major sporting glory on its turf. In 1970, the pride of Rotterdam won the Intercontinental Cup with a 1-0 victory over Argentinian side Estudiantes. Four years later, Feyenoord triumphed in the UEFA Cup with a 2-0 home win over England's Tottenham Hotspur. That clash brought large-scale football hooliganism to the Netherlands, as disappointed Spurs fans went on the rampage.
Another dramatic occasion at De Kuip was Feyenoord's UEFA Cup Final against Borussia Dortmund on 8 May 2002. The match was played only two days after the Netherlands had been shaken to its very foundations by the killing of populist politician Pim Fortuyn, who enjoyed great support in Rotterdam. The players of both clubs wore black armbands and Feyenoord's 3-2 victory sent a wave of emotion through the stadium. Never had De Kuip been the scene of such passion.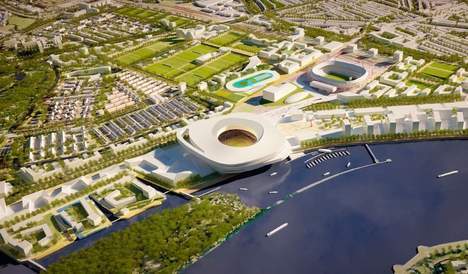 Or this….?
Ajax's 1972 European Cup victory
Feyenoord is not the only Dutch club to have enjoyed success at De Kuip. It was also the setting for a memorable European victory for arch-rivals Ajax. In 1972, the Amsterdam club achieved its second successive European Cup victory by defeating Milan's Internazionale 2-0. Both goals were the work of Dutch football legend Johan Cruyff.
The Final of Euro 2000
The final of the 2000 European Championships, hosted jointly by Belgium and the Netherlands, was also played in Rotterdam. But the dream scenario of a place in the final and a win for the Dutch national team failed to materialise. In the end it was France who left De Kuip with the title.
Pop temple
While De Kuip usually resounds with the roar of Feyenoord's legion of loyal supporters, the stadium has also earned its stripes as a massive pop and rock venue, attracting music lovers from far and wide. Back in 1978 Bob Dylan became the first rock star to play De Kuip, and a host of international names have since followed suit. The Rolling Stones, David Bowie, Michael Jackson, Tina Turner, Madonna, U2 and Bruce Springsteen have all delighted their fans in a packed Feyenoord Stadium.
Growing up close to De Kuip, I'm happy to say that I saw a number of classic games and events in there. I was one of the few allowed on the pitch after Feyenoord won the title in 1984, I saw Willem van Hanegem's farewell game and Johan Cruyff's first game for Feyenoord. I was present when Spurs fans demolished the second ring, when Mladen Ramljak made his debut and scored… I saw Oranje lose against the Belgians in the last minutes in 1985 and was present as a VIP during many a pre-season tournament…. I sat on the grass watching a lacklustre Dylan perform and jumped up and down on the music of U2, Bruce Springsteen, Michael Jackson, the Stones, Madonna and David Bowie.
I even stole some grass from the pitch. I was young. And foolish. And the grass didn't really survive. And I think my mum chucked it away, probably thinking "what is he smoking?"…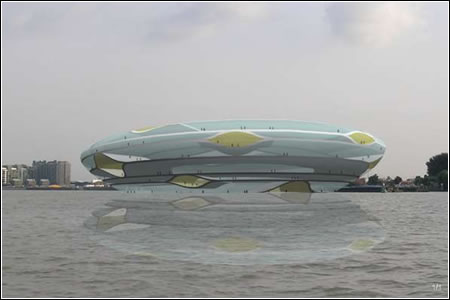 Or this…..?
Subscribe

Netherlands World Cup Blog RSS Feed

Share
Comments

Great article JAN…. stop smoking grass ! LOL

Sorry Sol but calling Boulah the best RB in the world is ludacris.
But what is especially insane is calling him the best offensive RB in the world. Boulah is slow on the ball and not forward thinking.
Someone like Lahm who immediately improves anyone playing on his side or Sagna who has helped Walcott improve are more valuable players.

I think if you play Van Persie on the right wing or Robben perhaps, you shouldnt play with Boulah. he will get space and he's just not attack minded. He's a good defender but with a left footed attacker, I'd much more want to see van der Wiel there, who is almost back from injury. He will be fresh for the tournament, and hopefully in shape.
Posted from
Netherlands

Great comments y'all… I have to say I commented on AZ as well, with honorary mentions for Holman and Maher
.
Strootman to Man U is an interesting one. I watch a lot of EPL football and the level of that game there is soooo high. I'd love to see Robben and Strootman and co move to England.
Watched Rafa play another good game for Spurs but have to repeat that a lot of times his team mates don't "get" his runs and movement. He is unmarked so often and ignored.
Theo Janssen played a tremendous game for Ajax, scoring and assisting one by penetrating at full speed into the area.
His assist on Sighthursson was in front of an open goal. Janssen could have scored but allowed the Iceman, "since he was injured so long and could use a goal."
I like Theo….

Man United don't have any amazing central midfielders. But they do have a lot of depth.

For those who were hoping to see Robben in England (that includes me) German papers are confirming that he will sign an extension to his current contract with Bayern. Perhaps the fact he is only a couple of hours drive from Holland is a very influential factor. Choosing Munich and its countryside over Manchester or London is also a no brainer.
Posted from
Singapore

I would love to see Robben in England also. But just a tiny little point. When I lived in central Germany Holland was more then a couple of hours away to visit my Dutch family. But yes it is very close. Just saying
Posted from
United States

@ curtis, true, munich has to be at least 7 hours from amsterdam

@SamDC,
My apologies for not responding sooner; I haven't been on this site for a few days. Anyway, ESPN Deportes generally shows one Eredivisie match a week. You have to look for it though. They used to show them pretty consistent on Sunday mornings depending on time and whether they were boadcaasting live, it would start at any time from 4:30 am to 6:00 am my time (Pacific Time, I'm in California). Now, they occasionally delay the broadcast to 8:00 am (again my time) on Mondays.

@Carlos: Not sure if I want to see Robben in England. Yes, it would make it easier to follow him, but playing Stoke twice a year is likely to be followed by 4 months each on the physio table and the injury list.

@Jan Absolutely true! that was a great gesture of Theo Jansen! Teamspirit!
Posted from
Netherlands

Sorry folks. Barca are officially the world greatest cheaters in Europe.
Posted from
Canada

I repeat because it was so well put the first time:
Barca are the Worlds Greatest Cheaters in Europe! Thats how good at cheating they are, I don't even make sense its so bad.
Posted from
Canada

ok. maybe its a bad referee. big game, small ref. barca does play to the ref but i have to be a bit objective here
Posted from
Canada

Barça have the gods of football smiling at them.
2009: Barcelona – Chelsea: Chelsea have at least 3 penalty appeals turned down. –> Barcelona go through & win the Champions league.
2011: Bercelona – Arsenal: RvP & Nasri get grabbed at theit throats. Clear Red Cards. Nothing happens. Arsenal equalise & would be trough on aggregate. RvP gets a most ridiculous second yellow for not stopping play after a blown whistle. Such a sending-off never happened before and will never happen again. –>Barcelona go through & win the Champions league.
2012: Barcelona – Milan: Busquets or Piqué has his shirt pulled before a corner. Ref gives a penalty. Such a penalty has never been awarded before and will never be awarded again. –> make your own conclusions.
And the said thing is, in the mind of the media Barcelona will go down in history as one if not THE best side in the history of football. Don't mistake me, I would be a very big fan of Barcelona were it not for their playing antics or their favouritism by the refs (UEFA).
They have such a rich history. What a shame!
Posted from
Switzerland

Barca is better than Milan. A few calls may have gone to Barca and it was a Dutch referee. This Milan team is a work in progress. They are no where near an elite team. If they really outclassed Barca and got robbed by the referee, I can understand but Barca was clearly the better team on the pitch.
Posted from
United States

I read in this blog that Matijssen is a gem! Really? Are you related to him or are you his agent?
I guess the rest of us must be wearing blindfolds when we were watching games he participated in.
Let's be a little objective and not kid ourselves.
Posted from
United States

@Andrew
Thanks! I'll check it out.
Posted from
United States

I will be relishing the showdown between Robben and Ronaldo!!! Robben is going back to Madrid to show those fudging idiots that they made a mistake of letting him go!!
Going back to Barca, I think their possession game usually gets on the nerves of their opponents and get their opponents to be slightly more physical than normal. Barca just exploits that physicallity and they're the best at diving. Just watch them in La Liga. As for today's game, they completely outran Milan's midfield. Milan could not string 3 consecutive passes past midfield.
Posted from
United States

Robben/Ronaldo will be great to see.
Not sure if this was already posted, but thus is a pretty cool article about our bald artist:
http://msn.foxsports.com/foxsoccer/championsleague/story/ucl-wilson-arjen-robben-key-to-bayern-munich-success-bundesliga-champions-league-040312?m_n=true
Posted from
United States

@Jason: I've definitely found myself slowly falling out of love with Barca over the past two years. Alves came out and said that the ref had "character" in awarding the penalty, knowing full well that he'd be fuming if a similar penalty had been awarded against them. I don't like hypocrites. Alves and Busquets really drag down the character of the team, regardless of how good they are as footballer (though many of them are guilty of appealing to the ref which is, in and of itself, pretty unattractive).
Come to think of it, I'd equate Alves and Busquets to Marcelo and Pepe; dragging down otherwise respectable teams. It's a real shame.

I don't see Robben in the starting XI. Is he injured? I don't even see him on the Bayern's bench…
Posted from
Indonesia

Hall of shame of so-called the best team of the century:
- Alves: dives
- Busquets: simulations
- macherano: simulations
- Pique: constantly try to influence refs
- Iniesta: dives
- Xavi: constantly try to influence refs
plus
- c.ronaldo: dives & simulasions
- luiz suarez: all cheatings to win
- torres: dives
- marcelo: dives & simulasions
Posted from
Australia

Without van Bommel – I kinda lost interest…but anyways… wrt AC Milan vs Barcelona.
The result was tarnished by a couple of penalties which in most games, in most leagues, most of the time – would never have been called. Too bad. It does not look good on "the greatest team in the world". They don't need the help of refs, but it sure looks like they get it anyways.
IMO
OJF

Manure were held 2-2 by some pretty rndioary team in the first match. Remember how in our first season under Mour we started with grinding results and then came alive when Robben and Duff combinations transformed us into a team that routinely scored three goals or more sometimes. Last season, we could not do that partly cos our wingers were injured and also cos Ballack and Sheva simply failed to reach the anticipated heights. This year however, Mour has wealth in depth in front, wings and especailly midfield. Once Mour has promised to discard the unwieldy Diamond for a more attacking 4-4-2 incorporating two wingers, expect things to be different on the attacking end.meanwhile, those praising Manure today have so soon forgotten that this was the same team lots of pundits were almost giving up on when Jose took the EPL by storm and spanked them home and away culminating in their being third. Suddenly, just because crisis hit Chelsea lost out to them two matches or so to close the season, they are supposed to be some invincible. They are not. Ask any genuine Manure fan, and he will confess to you that even with all our woes last season, they knew that we were still the better team than them. And we proved it in the FA finals when they were despearate to beat us to prove that they merited to be called champions of England. No disrespect tho to them but we will put them back in their place this year. I watched us home and away against Barca last season and away against Valencia and we were nothing short of spectacular. 51
Posted from
Germany
Comments are closed