Barca praises Cruyff, but can he do it for Ajax?
March 20th, 2012 | by: Jan |

Comments(96)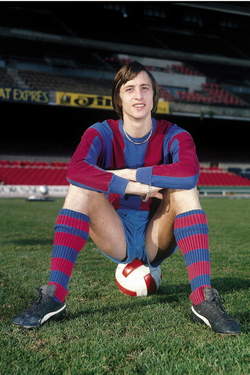 Michael van Praag is a big name in football management. The former Ajax chair is now chairman of the Dutch football association and involved with UEFA on a European level. The eloquent business man reflects on the Ajax situation of the last two years: "The whole of Europe was shocked when they heard what happened there. How can you appoint a new management behind the back of one board-member and a club icon? That is simply not done."
Van Praag is convinced that Cruyff doesn't deserve any blame. "Listen, Johan took responsibility by accepting the director's role. He put his name and reputation on the line to do the right thing and as a result was stabbed in the back. Appointing Van Gaal was the ultimate insult. Any director not realising that this was something you simply couldn't do should be a director…"
Recently, Van Praag was present at a management meeting with clubs like Inter, AC Milan, Bayern, Manu and Barca. The AC Milan guy asked the general manager of Barca: "What made you guys so tremendously good??" And the Barca man said: "It's the eight year we had Johan Cruyff at the reigns and his youth development vision." And the Barca manager added: "This is why we had eight self developed players in the CL finals and with more on the bench."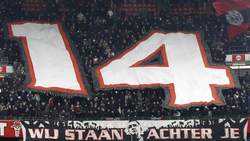 Interestingly enough, though, Ajax isn't doing so badly. As their youth team reached the finals of the NeXTGen series by beating Liverpool at home 0-6. And the Ajax 1 team is doing pretty ok in the Eredivisie, despite the many injuries (ok, this is something Frank de Boer will need to seriously look at!!) and the off-pitch shenanigans.
So, all in all, De Boer might be doing a tremendous job! Without Boerrigter, Sigthorsson, now Sulejmani, Van der Wiel and with many other injuries behind us (Boilesen, Janssen, Anita) and with a new goalie, Ajax is still on track to win the title.
And don't forget: if the ref had done a better job at Ajax-Real Madrid, Ajax would have gone through in the CL and would have drawn Hapoel!! And most likely would have won that!!
The football in Holland is getting more interesting by the week. The top 6 is so close. Feyenoord is finally on the way up. Thanks to Martin van Geel, Ronald Koeman and players like Karim El Ahmadi, Jordie Clasie and John Guidetti ( the latter offers the team the needed grit and hunger, while El Ahmadi and Clasie give Feyenoord some pizzazz in midfield).
AZ is doing tremendously well. Not just grabbing the points, surviving in Europe but also played some pretty sexy football.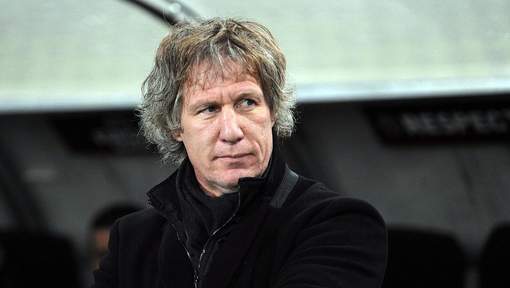 It seems that Gertjan Verbeek may have learned from his screw up at Feyenoord…
PSV is in a difficult phase. It's probably a good thing that Rutten moved on and if I was PSV I would NOT get Advocaat back ( the man is a money wolf and defensive and negative) but I'd give Cocu the key to the club. And leave him be for a while.
They spent some good money on players like Strootman, Mertens, Matavz and Wijnaldum. Now they need to spend money on defenders! And a good goalie.
Heerenveen is doing pretty good too. Always had great scouting and good youth development. Ron Jans is leaving a good side for Marco van Basten next season, with a tremendous forward three… Heerenveen could well keep these guys together for next season and make another step up.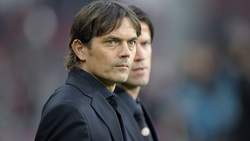 Twente had a difficult hick up this season as well. With Adriaanse being ousted for McClaren. Striker Janko left and Mr Umbrella Man will go back to 4-3-3 with Luuk de Jong as main striker. But as Twente has demonstrated over the last seasons, their scouting is impeccable and they'll bounce back from this and settle amongst the top ( Top 4) with Ajax, PSV and Feyenoord. And despite their loss to Feyenoord and their exit in the Europa League, Twente could still win the title this year.
So, with Oranje being top of the planet ( top 3 for years now) and our Eredivisie teams doing really well amongst themselves ( even if it's naive football at times) the only thing we need to tweak is our international performance at club level.
Because Oranje is still top! Despite the loss against Germany, I dare to say that any team with players like Robben, Van Bommel, Stekelenburg, Huntelaar, Van Persie and co. should be considered a top team.
Looking at players like Clasie, Fer, Wijnaldum, John and Narsingh you have to say that Holland simply keeps on presenting top players.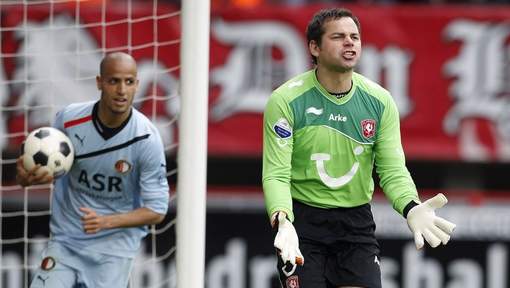 The only thing we need to improve is our physical and mental strength in international top duels.
And Feyenoord demonstrated this against Twente ( 0-2) when they – playing Barca-like – pressed Twente constantly, never allowing them to settle.
We can be proud of Ajax' adventures in Europe, this time around. They actually beat Real Madrid and they were equal to Man United, definitely the better team away. Well done!
AZ, Twente and PSV didn't do too shabby in Europe. PSV's defending in Valencia was shambolic and should be addressed! Twente lost against Schalke… Not a big disgrace in my book…
If we develop a bit more grit, a bit more hunger for the win, we will be able to better ourselves.
I learn a lot from Swansea in the EPL. They have the tiniest budget and no real big name players (although Vorm is on his way becoming one), but their tactics, discipline and desire compensate a lot. They beat Man City last week. They beat Fulham this week and are just below Liverpool in the standings. Number 8.
If they can do this in the EPL, Twente, Heerenveen, PSV, Feyenoord and Ajax should be able to perform in Europe. With the likes of Koeman, Van Basten, Cocu, Frank de Boer and….ok…McClaren to lead the way…
Subscribe

Netherlands World Cup Blog RSS Feed

Share
Comments

Primo – I wasnt busting your chops! Although anyone who volunteers to coach kids anything does not suck and should be thanked immensly, I am not a great coach!

Is it just me or could we almost call this place the Dutch Canadian blog? Here I though I was the only knucklehead around that cheered for Oranje like I do!

Oh and for the record Brijnen, hockey sux!

LOL re. the Canadian Oranje caucus. I love it. As a former Toronto resident resident whose brother played professional hockey in Groningen, Utrecht, and Rotterdam and the dutch national hockey team and studied at U of T, perhaps I can be an honorary / peripheral member?
And btw, hockey doesn't actually suck — second best spectator sport, in my book. Though if you're a Leafs fan, I could see why you might think that it does
Posted from
United States

I guess I'm the only italian cheering for Oranje. lol

Ciao Alberto ! great to have you here – we have Spanish/Ecuador/Venezualan/Portuguese/French/Norwegian/Indian (and of course usa/canadian and many more even some Dutch ones
. So which is the Italian Team you foloow ? Milan ?
Posted from
Singapore

@ Dutch Dream,
Just trying to stoke up a bit of the old rivalry

Yeah well,Alberto,I am the only Croatian.

On here, we are all orange
Posted from
Netherlands

Also, Canadians are always welcome on the blog. I mean, the Canadian football team may not do so well, but u can always adopt oranje as your foster-team !! The more the merrier.
Posted from
Netherlands

Regd coaching: I like Carlos methods (at least up until the age of 12). The emphasis should be on fun. two-touch football is fun and an excellent way of instilling the concept of teamwork and movement off the ball (after all how much can you do on your own with two touches?). Anything involving the ball is great for the little kids. Technique starts early, but most importantly is to have them think football and learn to read the play.
As they get older, you can turn into the old bastard and have them run intervals and windsprints to build up the Kuyt side of the business. Key for the young ones is fun, thinking football and learning to love the game

This is effin hilarious, i had no idea there were so many canadians on the blog. My good friend coaches a U17 gold team in Surrey, BC and never played football a day in his life. he absolutely loves the game now as he has replaced Hockey as his game, so these things take time.
The funny thing is though he had no idea about the function of wing backs or even basic formations. When he wants to know something he calls me. Its quite funny but sadly its the sorry state of canadian football. one thing is for sure, his team plays 4-3-3 (most of the time) and they have alot of fun doing it.
Posted from
Canada

How many teams from eredisive go for champion league?
Posted from
United States

2 teams still?
Posted from
United States

@Faraz
Two teams, one automatic to group stage, the second has to get through qualifying rounds. I've heard we're catching up to other countries in terms of coefficient though, maybe soon we'll see more !
Posted from
Canada

@Primo no worries…: ) Even though you follow PSV its amazing people in canada follow our little shoestring dutch league, where so many teams face financial troubles, and that they even have games beamed to their houses by satelite , big thumbs up to all the canadians here. But why you support psv, you knucklehead guys are much more popluar in the north of Holland,for what Canada did for us in 1945.
Posted from
Netherlands

u forgot Danish Dynamite
Posted from
Bosnia And Herzegovina

tnx Brijnen.
Posted from
United States

So i hope ajax and PSV make it. a draw for sunday game can be good for both and netherland football.
Posted from
United States

I grew up in Holland. Lived in Noord Brabant most of my life. I've supported PSV for as long as I can remember. My dad is a huge Ajax supporter and my brother Feyenoord.

Cool nike football add for those that haven't seen it yet…
http://www.youtube.com/watch?v=8nVrZfmD3Pc
Posted from
United States

Anyone here know how Bruma is going at Hamburg and whether he's getting any game time?
Posted from
Australia

@ Carlos: of course it's Milan, I live in Rome but always routed for Ac Milan, and no, I wasn't lucky enough to see the gullet-van basten-rijkard dutch trio, because I was born in '92. But there's no other team like Milan in Italy, period.

@dutch dream
I think many of us here are Canadian by location but have Netherlands in our hearts and our heritage. I think there are a few here who have no Dutch blood at all but still cheer for Oranje.
I for one am only one quarter Dutch but have a Dutch last name and still keep in touch with the culture of the Netherlands and things like that. I am arguably more proud of my Dutch roots than being Canadian!
Posted from
Canada

Oorspronkelijk geplaatst door Weebl Die npgiaa is door nen Hollander gemaakt zeker? Neen, een Spaanse Ier of zoiets, Miguel Delaney. "Freelance football writer for Independent, Blizzard, ESPN, Champions, Irish Examiner. Author of 'Stuttgart to Saipan: the Players' Stories' (Mentor)." Die spelerslijst is inderdaad meer subjectief, maar zijn best teams of all time lijstje vond ik anders wel goed uitgevoerd! The 50 greatest European club sides | The Football Pantheon
Comments are closed