A look at our rivals…. Ze Zjermans!!
June 3rd, 2012 | by: Jan |

Comments(90)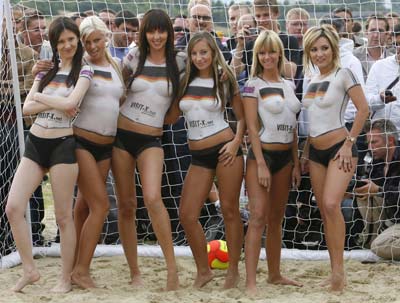 Okay, if we want to be consistent we will have to give some attention to our neighbours from the east….grudginly
.
They are the most successful contender in Euros. They won it thrice and won silver thrice.
Last they won it, was 1996 and statistically, it appears to be their turn to win it again… And as Joachim Low's squad impressed tremendously in the qualifications (both in terms of quality of play as in results), it might just well be a German summer again.
Unless we stop 'm. And we could. At group level. But we will need to play a tad better than in the recent friendly.
West-Germany won it in 1972 with a team touted one of the best ever Euros line ups. They beat the USSR 2-0 and won the World Cup two years later. Forgot against who….
In 1976 they almost won the hattrick but Panenka spoiled that party with an…eh….panenka.
The 1972 had names like Beckenbauer, Netzer, Overath, Muller and Grabowski. Not bad…
In 1980 they won it again and in 1992 it was a shock defeat against another Group B nation – Denmark – that kept them from winning it again!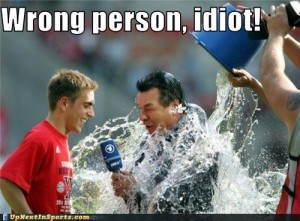 In 1996, Olivier Bierhoff scored twice ( one was a so-called golden goal) to win Germany the title against the Czechs, after trailing 0-1. After 1996, German football got in hot water. It needed a paradigm shift and it got one. With tremendous investments in youth development and a radical improvement of infrastructure. In 2000 and 2004, Germany got shamefully ousted early in the tournaments but in 2006' World Cup, coach Klinnsmann demonstrated the results of this change in youth development. They ended with bronze in 2006 and silver in 2008 (losing against Spain in the finals). In 2009, the U21s won the European Cup and new manager Low used a lot of prospects from that team to sculpture an exciting young team for the 2010 World Cup in South Africa, where Holland was seen as "German" while Germany received the compliments of playing Dutch. Until they met Spain of course and they seemed to fear crossing the mid-line of the pitch.
In their qualifications group, Germany didn't drop a single point and kept Turkey and Belgium at bay.
So, it's us and them again… We met them in 1974…. And should have won. We met them in 1978. And won. We met them in 1988. And won. In 1990, we lost. In 1992, we won. In 2004, we drew and now we meet them again.
Three lines of words. Containing soooo much emotion, history, tension, drama and – for some – pure hatred.
But time heals all wounds. The link to that time in history seems to fade. We see more and more Dutch players enjoying their football in Germany and we start to even like teams like Schalke and Bayern Munich. If you told me this 10 years, I wouldn't have believed you. I probably would have knocked you out, even
.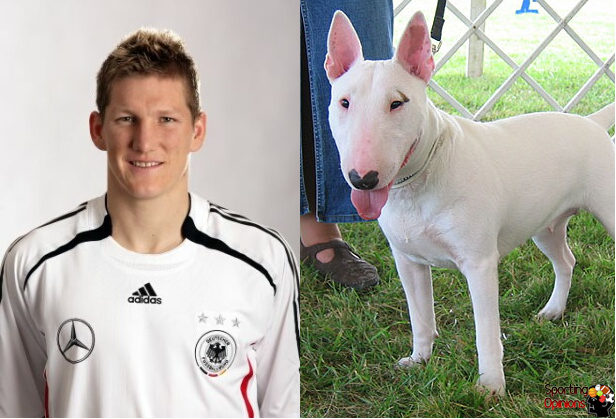 For me, to actually like Die Mansschaft is a stretch. I do respect them. I think they did play ok at the World Cup ( but their abysmal performance against Spain took most respect away for that World Cup performance). If they deserve the win, I will be the first to admit it. But other than that, I would like to see them get egg on their face.
And if it will be Arjen Robben who does them in, well….let's say I wouldn't mind….
The Coach
Joachim Low made a name for himself in 2010 as the coach consuming the contents of his nose during games and because of his tactical skills. The now 52 year old was a moderate FC Freiburg player and would have moderate success as a coach for Stuttgart and Innsbruck. He became Klinsmann's assistant in 2004 and took the reigns after the 2006 World Cup.

Joachim Low, the boogey-man

The Captain
Phillip Lahm was only 23 years old when he wore the band for the first time. Lahm takes his role serious but is a mild leader, focusing on team and accountability. Lahm is Bayern's skipper as well and maintains a consistent level of quality. He is a solid defender but most definitely an attacking force as well.
The Goalkeeper
Manual Neuer was the U21 goalie in 2009 for Germany and is seen as a tremendous talent for some time already. Neuer was Germany's starting goalie in 2010 in South Africa and impressed there as well. He moved from Schalke to Bayern in the summer of 2011.
Midfield Maestro
Bastian Schweinsteiger is the heart and lungs of the team. Mesut Ozil has the attacking flair and is seen as the artist, but Schweinsteiger determines the pace and rhythm of the team. Since Van Gaal placed Schweinsteiger in the Mark van Bommel role, he can direct the play in front of him and has he gained tremendous value for both Bayern as the German team.
Star striker
Mario Gomez is the prolific striker ( over the last two seasons) but Miro Klose is the man on fire in big tournaments. Klose works hard, has eye for team mates and rules in the air. He's the only player ever to score more than 5 goals in two subsequent World Cups. He scored nine times in the qualification round and as Klose is born in Poland…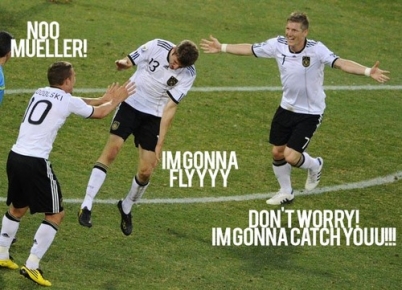 Subscribe

Netherlands World Cup Blog RSS Feed

Share
Comments

@ goose. I can understand why you feel this way. Oranje 98 and 2000 were my favorite teams since I started rooting for Oranje in Euro 1992. That team was magical from the keeper (Van der Sar) to the solid defense (Stam and F. De Boer) and dynamic defensive flanks (Neuman, Bosvelt, Reizeger, Vam Bronkhorst), the magical midfield (Davids, Seedorf, R. De Boer, Winter, Jonk), and the unstoppable forwards (Bergkamp, Kluivert, Ovsermars, Zenden). I like the team we had in WC 2010 and the team we have for EC 2012, but unlike the 1998 and 2000 squads, not all the players are on the "same level". The advantage of the current team, though, is that they have a better mentality and are don't have the in-fighting of prior squads. I hope Oranje wins this EC in style.
Hup Holland Hup.
Posted from
United States

this song was played after every goal at euro 2008…… remember??
http://www.youtube.com/watch?v=kteqhiemIKY
Posted from
United States

wow watching the EC 2008 game Germany vs Turkey and I have to say Turkey gave them a run for their money…. 2-2 in the 86th minute… we can beat them!!
Posted from
United States

@Paul; i remember a hard fought win over a mediocre team (Uruguay) and a lucky spell against Brazil of about 20 min. (brazil should have won th game in the first half already) but eh; maybe im too negative and too much of a romantic football watcher
@Overmars; of course i hope they win..but if they do it will be vMarwijk style…
Posted from
Netherlands

@ goose – the thing with this team is that it is not balanced. I would take the front four we have today over any front four we've had since Marco Van Basten's time 1988. We all know what they're capable of doing if they take the risk… remember Italy 3-0 and France 4-1? Thing is, in today's football, risky strategies don't usually pay-off. Chelsea and Inter Milan both won the UCL by playing solid defence and being opportunistic in offense. The problem is not really Oranje, the problem is the whole football system. some 15 years ago, they implemented the 3 point system to promote attacking football in group stages, the thing is – I think that the home/away goal difference system is what is killing football now.
Posted from
United States

We are third favorites to win after Spain and the Gerries. Best odds for Oranje is currently 7/1.
Contrast that to Denmark which is 100/1 at the moment…

Sam, would you take the current front four over bergkamp,kluivert,overmars and ronald de boer? yes,inter milan and chelsea won the cl,but barca won it twice in the last four years,and last year uruguay won the copa america with brilliant footbal – the most entertaining football i have seen from a national side since marco van basten's oranje in 2008.
Posted from
Hungary

@ frenec. Well-said.
Posted from
United States

I miss having someone like Davids in the midfield with all the hustle he used to create and the passion he played with. While Sneijder is a great player he seems disinterested at times (especially recently). I never recall Davids playing a game without giving 100%.
Posted from
United States

@overmars,
u said it man, we miss someone like davids to start infornt of the defensive line!!! i always think it is not our defense the problem like people think, it is true that our defense is not the greatest, but whats making us look static and predictable a lot of times is missing a davids in the team. just to make u think of it, imagine having davids instead of de jong next to van bommel! with the speed and the power and good shots and assists davids has, this team would play as attractive as the 1998 team. and the 1998-2000 team played ugly and predicatble in 2004 only because davids was not good any more like in 1998. man he made some crazy runs in 1998 against argentina and brazil!!! he gave too much flexibilty and speed to the team. meanwhile de jong plays while he is very static and van bommel is static and old (but with class) so ur both defensive mids are veryyyyy static, if davids was bommels partner in the defensive midfield this team would be unbeatable!!! and at that point i would accept the idea of two holdings, because when u say davids it is wayyyy different than saying de jong!!!
u see my point?

Its never fair to compare… the old side with Bergkamp was great but in the end I felt let down by them… so much talent and never any price. The game we lost from Brazil was the oranje game that hurt the most, that one we should have won. FdBoer and Marwijk are right: we played with the wrong attitude by then. We could have won that WC. The side we have now have less talent but is more unpredictable to me… with much variety in attacklines, and also interesting to watch. And the mix with Sneijder Persie Vaart Robben Affelay is perhaps more varied than Bergkamp Overmars Kluivert Winter.
In any case I look forward to this campaign, its nice that we are ranked among the better teams and that we have nobody to fear. I take it game by game and hope to see some awesome thrillers () and expect firework from the Dutch!! On a good day we can beat everyone, also Spain.
Posted from
Netherlands

Ha bitterballen! Croatia has beaten Germany at EC 2008.
They are a different team now…
I think Croatia would have been able to beat them again at that European Cup,if it wasnt for that unlucky loss against Turkey.
My analysis-this Germany has a better defence than us,an equal midfield,and a weaker attack. It could go either way,depends on who has a better day.

@ alaa. I partially agree with you. Davids for De Jong would solve many of our problems. But Heitinga and Matheijsen are NOT Stam and F. De Boer. This is why BVM insists on De Jong to protect our weak defense. Do you remember the WC final against Spain? They scored when De Jong was subbed in favor of Van der Vaart. We also were playing with 10 men at the time. I disagree with people who think that Van der Vaart should start instead of De Jong. Against weaker team this may work fine, but against strong teams, Van der Vaart is too slow to defend and disrupt a counterattack and given how terrible our CBs are, De Jong is a must!
Posted from
United States

OK we didn't play attractive football in 2010 but we almost won the WC and let me ask you a question guys…do you think Spain did play attractive football? I mean 7 goals in 7 games!.

Bert is doing a fantastic job and with Afellay he's found the key for attractive football and balance at the same time.
I am sure Bert would love to play with one holding midfielder but he knows we don't have a good defense and don't worry I'm sure when needed he'll take out Nigel to play Huntelaar or Vaart!!!.

@ Goose, in 98 I was one angry and distraught little boy for a long time xD haha
This team does not seem better than the one we had 2 years back, in fact, our defence seems weakened, sure Heitinga grew, and V.d.Wiel, sort of. But V.Bommel has gotten worse, Mathijsen is slower, we have an 18 year old and a midfielder who is NOT a LB, competing over that spot. And Bouma who is now actually horrible, where he used to be alright. Gio left.
I have to be honest, I dont fancy our chances.
Posted from
Netherlands

@Alex
I do not think Van bommel got worse over the past 2 years. 2 out of the 3 last matches he was, in many analysts eyes, the man of the match. He will give it his all this summer and pretty much build down for a year at PSV.
And i dont see how we did not play attractive football in 2010? Besides the 1998 world cup that the best attacking football i've seen holland do in 20 years.
Posted from
Netherlands

Hello guys!!
Do you also feel the koorts Euro aproaching?
can anyone of you dutchies tell me the title of this song pls? http://www.youtube.com/watch?v=Tc8XjQHD8HQ&feature=related
and some words maybe, I would like so much to sing it myself (when noone is around
)
Posted from
Greece

goose: "a hard fought win over a mediocre team (Uruguay)"
***
How can you still say that after Uruguay re-affirmed their position as best South American team 1 year after the WC by winning the Copa America like Ferenc has already mentioned as well?
That argument lost all of its credit the moment Uruguay took that Cup. Yet, it's still used from time to time. If I'm completely honest, that thought of Uruguay not being so super has occasionally still popped into my head as well after 2010 and even after 2011 Copa America, I know it's a false thought though, it can't be correct.
In short, the correct line of thinking should be, we were the ones who beat the best South American teams in Brazil and Uruguay, Germany's opponents were weaker (their path was easier, England and Argentina).
Actually, Spain's path wasn't that much harder either, they didn't have to face the best of South America, both us and Germany took care of that problem for them. On top of that, they would have lost to the '2nd best' in South America, Paraguay, if they hadn't received help from the refs disallowing the perfectly good goal that would have put Paraguay on 1-0 (since Spain could only manage 1 goal in that entire match very late in the 83. minute, how would that match have looked if Spain was forced to take more and more risks towards the end of that game? 2-0 Paraguay with a late countergoal around that 80. minute instead wouldn't surprise me).
Anyway, I don't think it's fair to use variations of the 'easy WC-games' argument. Not fair to Uruguay and their accomplishments since then in this case. And Brazil is underestimated now too, they weren't bad at the WC, they just faced someone who wanted it more and was better.
Dungha's (Brazil coach) cautious approach is what killed that team too early, they gave away their initiative to us as a result of years of defensive/Italian attitude in the entire team, most Brazilians fans on that blog would agree with that assessment before, around and after the WC in increasing numbers.
We must be wary that the same thing doesn't happen to us, we had initiative vs Urugay, we took initiative vs Brazil, but we gave initiative away against Spain by starting with Kuyt over Elia, and similar 'being too cautious' mistakes have been happening over and over by Bert in the last 2 years. I hope it won't result in seeing the same script play out again (saw it before that with Italy leading up to 2008, man, their attitudes were so defensive and cautious, even after our 1-0 lead they wouldn't react and really come at us, it was still cautiously going forward, with little result if you're afraid to go for it, you'll just get a countergoal anyway, because you're being too timid).
Posted from
Netherlands

Actually, Italy had focused on their defence for so many years, that they completely forgot how to execute proper attacks, it was gone from the instinct of their best national team players, they could hardly do a thing against Romania even after they were forced to go for the attack after losing points to us (they needed the 3 points, ended up with a 0-0 or 1-1 draw, can't remember exactly).
Against France their attack didn't look any better either, but they got lucky with a Frenchmen being sent off early in the game.
Against Spain, same thing, good defense, but couldn't attack, result 0-0 (showing Spain wasn't the best attacking force in 2008, we were, and would have still been if it weren't for Bert, perhaps we still are cause Bert can play more offensive if he so chooses, we will see, the question is, did Bert's attitude rub off on the team in the recent years in such a way that we lost that offensive touch, cause we were the only ones capable of braking open the toughest of defences).
But hey, I'm talking 4 years ago, nvm, things change, Italy has improved their offence, but lost their near impenetrable defence and Brazil is going back to their attacking ways and instead of imitating Inter they're looking more at Barca and RM nowadays I guess. The next WC will require a better defence by us if we face most top teams, most of them are all quite capable, and more importantly WILLING, of taking the intiative and attacking/hurting us in our own half Barca style domination/pressing game. The best counter against that is to counter.
And by that I mean every chance you get with extreme accuracy and efficiency, you can't be playing balls into the wrong crowded area or too far back, or a blind clearance, all those sorts of things that can lead a counter to fail in its effectiveness (or for example just not seeing it at all, just standing there on the ball thinking about it).
Posted from
Netherlands

and therein lies that same possible mental attitude problem, you will fail to take ALL counteropportunities if your attitude is too defensive and you're just thinking about how glad you are that you defended well against their attack, forgetting all about your own opportunities to turn the whole thing around and put THEM on the back-foot. Sometimes a player will just chose to get the ball out of their own dangerarea (clearance) and a defensive attitude will cause players to only care about that part, but even a clearance can be turned into a decent counter, just ask vBronckhorst and vdSar. But that becomes more of a possibility if a player's instinct will tell him to aim his clearance at a useful area/spot. We're talking microseconds of subconscious thinking, it's a clearance after all, like vdSar's save against the French freekick, I'd like to think his instinct is aiming that save in the right direction for a counter, his forward armwaving -that his teammates probably can't see anyway- right after that shows his emotional state, it was the same for the other players, in other words, they didn't need his armwaving to know what they needed to do, they were already going, that's an emotional state/instinct/attitude. That's what we need again and what I'm talking about.
Posted from
Netherlands

edit: "it was still cautiously going forward, with little result if you're afraid to go for it"
***
With that I'm basicly referring to the following concept:
if you're afraid you'll make a mistake, you're going to make a mistake anyway
in other words,
if you're constantly attacking with the thought you'll get hurt on a counter with players holding back at the wrong times (like a back not going forward on time when the ball is already heading towards space that has appeared on the wing), all you end up is getting hurt anyway cause you're playing with fear, or as the saying in the Netherlands goes:
"you're walking on eggs"
walking on thin ice in english? No, that means something different than what I mean, walking on eggs has a slightly different meaning in Dutch, it's an expression usually used to point out you're doing something the wrong way, you're being too cautious, you're too afraid.
Posted from
Netherlands

I'm glad to see you felt compelled to comment Sol lol. I may not always agree with every part of your tangents and analysis, but I can't help but agree with you almost all the time.

hehe the Germans beat you very badly

First off, the cups are excellent; heavy whgeit cast stainless and very nicely finished, but these come out of the same Chinese factories that produce dozens of other brands under contract and you can get the same quality level for half this price if you're willing to give up the All-Clad name. If you must have this brand be aware of the marketing strategies at work here. This set from amazon is about $50 (at the time of this writing) and contains 5 cups of mixed sizes (1/4 cup, 1/3 cup, 1/2 cup, 2/3 cup, and 1 cup). A 4 cup set (available at Williams-Sonoma for $30) contains the 1/4 cup, 1/2 cup, 3/4 cup and 1 cup selection. W-S also carries a combo set for $39 that includes the 4 cups and the matching 4 measuring spoon set. Figure on about $9 W-S shipping and you're looking at 5 cups from amazon (how often are you going to use the 1/3 2/3 cup vs. the missing 3/4 cup size?) or 4 cups and 4 spoons from W-S. W-S also carries another set of the odd size cups and spoons as an add-on for $30.Trying to noodle through this made my head hurt so I got the CIA set instead and couldn't be happier, but do check out the sizes to know just what you're getting. This marketing strategy is becoming more prevalent and All-Clad seems to be in the forefront (if you're looking for high end mixing bowls . check out the sizes as well; sets from different retailers contain different sizes).
Comments are closed