A look at our rivals… Portugal!
June 5th, 2012 | by: Jan |

Comments(147)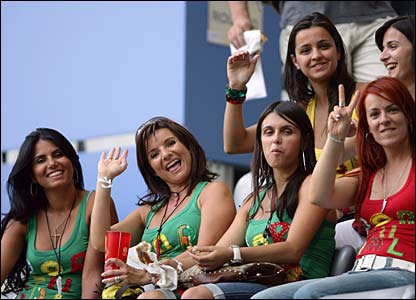 Willem van Hanegem, Louis van Gaal, Johan Cruyff, Pep Guardiola… they all said at some stage in their career: "I don't care who we play, what their tactics are or what they do… We play our own game. And we won't change it for the sake of our opponents…"
As if playing Germany isn't enough, Holland is also up against a recent blood rival, Portugal.
They were too smart for us in the 2002 World Cup campaign ( or was Louis van Gaal maybe so dumb???) and in 2004, they blocked us in the Euros in Portugal. Two years later we played them in what is debatable the most shameful match ever ( I think the rigged West-Germany vs Austria in 1982 was worse, by the way)…
That World Cup 2006 game, with all those yellows and reds, and what would be the seed game for the Van Basten vs Bommel / Nistel rift.
That Portugal! They made it through and would eventually be stopped in the semi finals. Two years before, they made it to the finals of "their" Euros and got beaten by Greece. There still is justice, I'd say. I remember I didn't watch that game as I couldn't stand seeing them lift the trophy and when I received the text messages claiming Greece won it and simply didn't believe it.
So we meet again. And this time, we will win it. Statistically, that is what has to happen. Too bad for C Ronaldo, Nani and Meireles but Portugal is going home.
Their first big trophy will have to wait.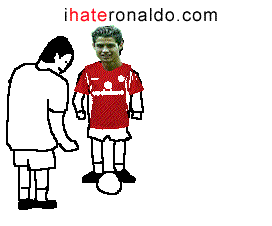 In 1984, Portugal did collect a lot of fans when the sympatico team lost against France in a sizzling semi finals. And 12 years of drought followed. In 1996, they finally re-emerged as they reached the quarter finals and the semis even in 2000 in Holland. With their golden generation of Luis Figo, Rui Costa, Joao Pinto and Fernando Couto….
This time around, they almost missed the Euros completely as they only got one point from their first two qualification games. Manager Paulo Bento took over from Carlos Queiroz and since that event, Portugal won 5 games in a row. They had to play a play-off match but won it convincingly ( 6-2 over Bosnia Herzegovina). They may not longer have a sympathetic sttriker like Eusebio was in 1966, but the annoying C Ronaldo and Nani must assuredly are highly capable forwards. With strongholders Meireles and Moutinho in midfield and butchers Pepe and creative Coentrao in defense, Portugal might be a dark horse.
The team manager
Paulo Bento was a Jan Wouters like midfielder. Strong, focused and tough. He played 35 international games and was part of the group that made it to the semis in 2000. Bento started as youth coach at Sporting and coached the seniors to two national cups and two super cups. He took over from Queiroz in 2010 and found his winning ways with the national team. In November 2010, his Portugal beat reigning World and Euro champs Spain, 4-0.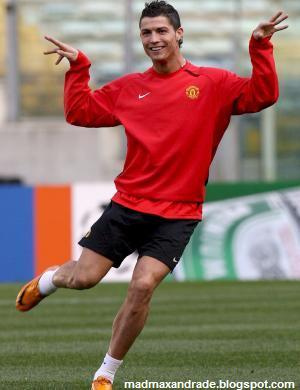 The Skipper
Cristiano Ronaldo might be an annoying brat, he's also highly talented. He played a key part in Portugal's qualification campaign with seven goals. The former Man U star made his debut in the 2004 Portugal team amd won the UEFA Football player of the year award in 2008. In that year he received the band for Portugal.
The Goalie
Rui Patricio was third choice in 2008 but made his way to the top spot under Bento this year. The tall goalie played for Portugal in that Spain game ( 4-0) but had to wait a year before he was granted the starting berth.
Defensive Rock
The Brazil born defender almost quit football until Co Adriaanse landed at FC Porto and started to work with the shy defender. Pepe developed tremendously and got the big transfer to Real Madrid. Portugal didn't lose a game whenever Pepe played in the starting line up. Pepe is fast, tough as nails and a good header. He has penetrative runs and good vision for a defender but tends to sometimes loose the plot. And when he does, he does that really really well….
Midfield Maestro
Raul Meireles started for Portugal since the World Cup 2006. The shrewd midfielder didn't miss a game this qualification round and has 50 caps to his name. He is effective both defensively as offensively and scores important goals for clubs and nation. Meireles pairs physical strength to tactical smarts.
Subscribe

Netherlands World Cup Blog RSS Feed

Share
Comments

@all,
Where can I find information about the kick-off time in GMT? I am still confused about the kick-off time.

Bobotoh you can go to my website to find Singapore time kick offs http://www.winebos.com Jakarta is one hour behind, Bali same Time, as is HK
Posted from
Singapore

I don't fear the Portugeezers but am wary. They hate us as much as we hate them. They will definitely lift against Oranje and can beat anyone on their day.
This match will be epic!

Carlos,
Vlaar/Schaars is the least risky option. And BvM hates risk. But if he thinks the Danes are not such a big threat from the left he might throw Jetro in. Or leave him for the second half. Or not at all?
Our front line can score 1 or 2 to any team. So why not play it safe in the back?
If Bert wants a 3/4-0 then he needs to throw Jetro in. If he feels 1/2-0 is enough then he keeps Schaars. I think his thinking will be influenced by low risk but also need for goal difference.
Posted from
United States

Vlaar starts, Willem starts (sometimes you just have to go for it). Question is, who's going to fill some kind of swing spot in case someone slides over? Probably someone from among the last cut. Urby or Anita? You know he's been telling people to stay sharp just in case.
Posted from
United States

BVM just isn't that kind of guy who takes risk. Just can't see him starting Willems…
We're talking about going from GIO (veteran- played all the big matches) in the WC to Willem (the youngest kid in the tourney) in the Euros. i'm guessing BVM plays Schaars but in case of injuries or what not, Willem to sub in.
Posted from
United States

These will easily beat the Portuguese ladies:
http://bleacherreport.com/articles/1174347-euro-2012-50-biggest-reasons-we-cant-wait-for-the-european-championships/page/6

No foreigner comes to our forum because they cannot speak and write our language and we only accept posts in our own language. At least our forum is written in our own language whereas this supposedly Dutch forum is in English, rather than in Dutch. And most of the "Dutch" fans here are not even Dutch but non-Europeans who rightly find their own continental tournaments to be hugely inferior to the European Championship. Even the World Cup is inferior to the European Championship (as long as it's still a 16 team tournament instead of a 24 team tournament).
Posted from
United Kingdom

Better to deny an autograph than to kung-foo kick an opponent or not giving the ball to the opponent team after they had kicked it out of play so one of the players could receive medical treatment (see Portugal vs netherlands 2006).
Posted from
United Kingdom

@Salazar: What is kung-foo? Chinese fast food? Maybe you should try to type it properly in your language first.
Your forum sounds extremely tolerant. Do you wear a burka when you type as well?

Salazar, why do you come here to write in English?

@Finn, I think they only need that when they get on Skype or something
For good order… its not a Dutch blog.. it is a blog in support of the Dutch team. Now if someone does not want to include anyone else besides the ones speaking their language and being from their country, I find that rather limiting for a nation of only 16,7 million people… it would be foolish to not recognize a larger international support for our heritage: oranje.
That's like Adidas saying they don't want to sell their products to anyone not speaking German. Haha.
Oh how limited the national, ethnic and linguistic divisionists are..
Also contradictory seems to be the inclusion of someone who speaks 'our language', but then someone else doesn't find speaking the language good enough reason to consider Pepe as theirs !!?!?!? MADNESS I TELL YOU. lol.
Posted from
Netherlands

We have a great record against Holland, and this year won't be any different. If there's one team we know how to beat, it's Holland. And we seem to perfect in the art!
Portugal will sqeeuze the orange juice out of the Dutch…just like we did in 04, and 06
Forca Portugal!!

With a stubborn coach who can afford to keep Carvalho and Bosingwa out and who keeps selecting Postiga, it is clear we will not go far and will more likely not get out of the group, in addition to once again being humiliated by Germany and Denmark and finally losing to the Netherlands. What the Portugal team needs is to adopt a siege mentality and think the whole world is against them, which is not entirely false considering most neutrals hate the Portugal team, if not Portugal as an independent country. They need to think they are playing against the whole world and use it to unite the team and as a motivation to play as team and for each other. They could start by using the Bild's comment about the team not making Germany scared as motivation. The talent is there and if they can play as a team and don't make silly mistakes in defence and goal-scoring, they will go very far in this tournament.
Posted from
United Kingdom

The first things is first – Win the EC.
Second, make Portuguese team look like kids on the pitch.
Have no any more wishes.
Posted from
United States

I don't believe Portugal will get out of the group stage, let alone win a single match. However, because of all the arrogant and childish comments against Portugal and the Portuguese people by many Dutch and German citizens as well as non-European neutrals (particularly American followers of "s*ccer") I will laugh as I had never laughed before in the extremely unlikely event of Portugal managing to qualify to the quarter-final, and will secondly have a big laugh at either Germany or Netherlands, whoever of these two goes home early instead of Portugal.
Posted from
United Kingdom

Ahahah. You gave me a good laugh here (no ironies). I work with dutch people a lot and you gotta love them, unfortunely, you are going down once again
Ahah

Perfect! These articles written too great, they rich contents and data accurately. They are help to me. I expect to see your new share.

Your post is handsomely written. I have bookmarked you for keeping abreast with your new posts. Thank you so much.

This seems like a very interesting topic. I've read it completely. I must share this to my friends! I think this site can do better job in future. Great job!

Salazar, why do you come here to write in English?
Posted from
Myanmar

I'm speechless. This can be a srupeb blog and very attractive too. Nice work! That's now not actually a lot coming from an newbie publisher like me, however it's all I may just say after diving into your posts. Nice grammar and vocabulary. Not like other blogs. You actually recognise what you?re talking about too. Such a lot that you made me want to discover more. Your blog has develop into a stepping stone for me, my friend.
Posted from
China

I really appreciate this wonderful post that you have provided for us. I assure this would be beneficial for most of the people.

Reading your blogs really make me fly and for that I like each and every component of your posts thank you very much it was really nice.

Great I am agree with what you said? It is good No you are not good… but you are great and this post is all about your greatness.
Comments are closed